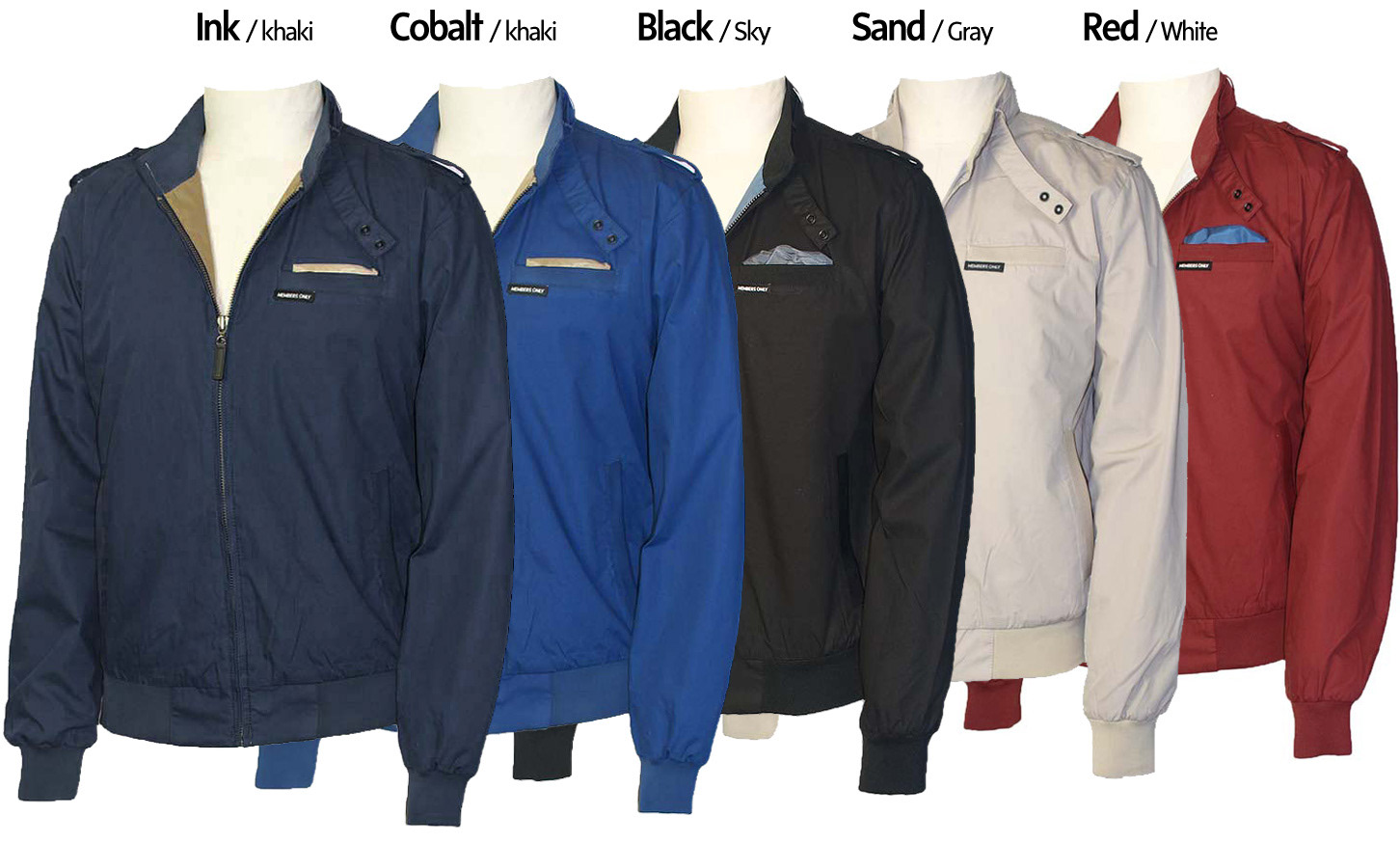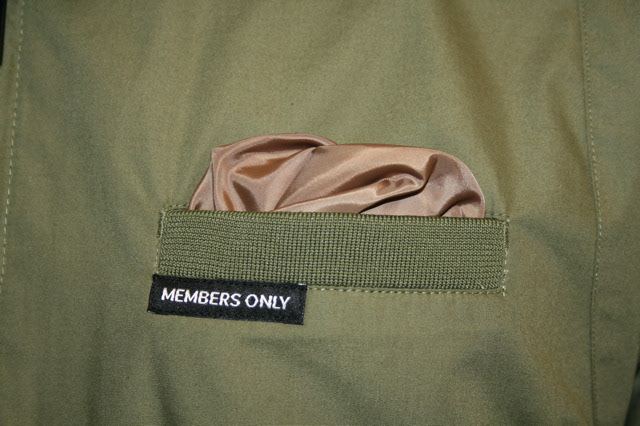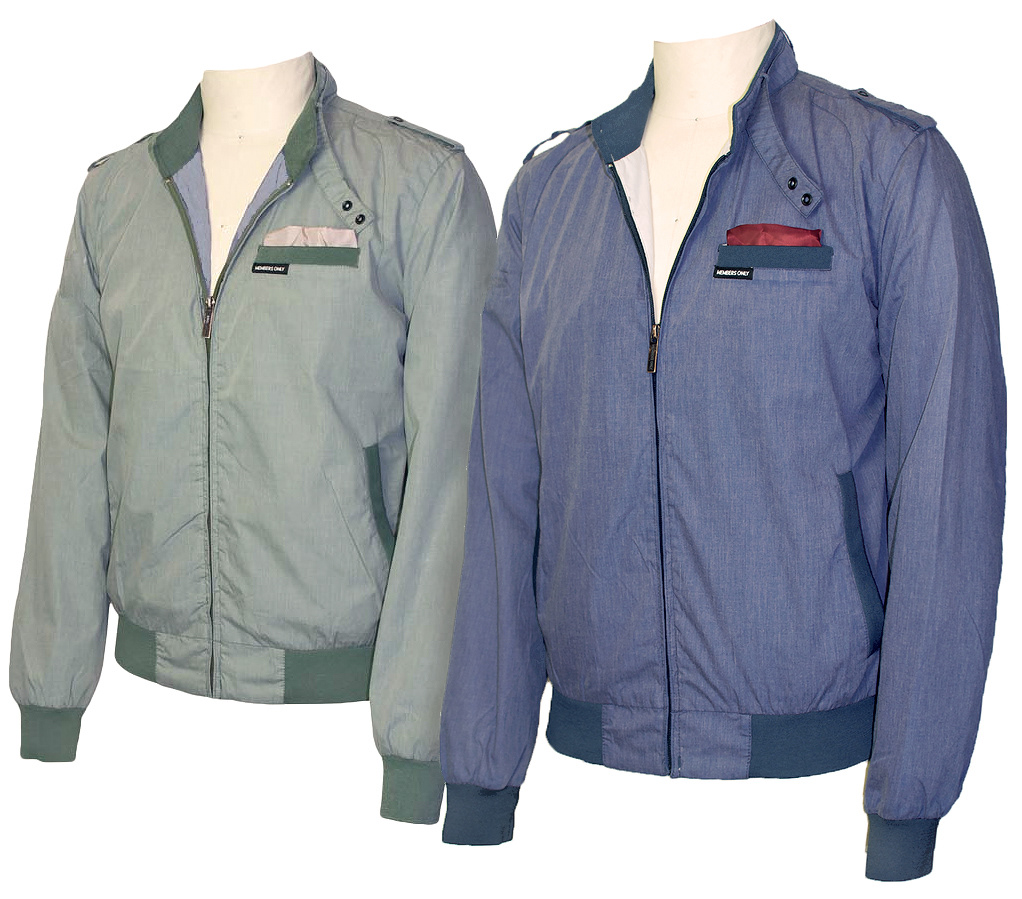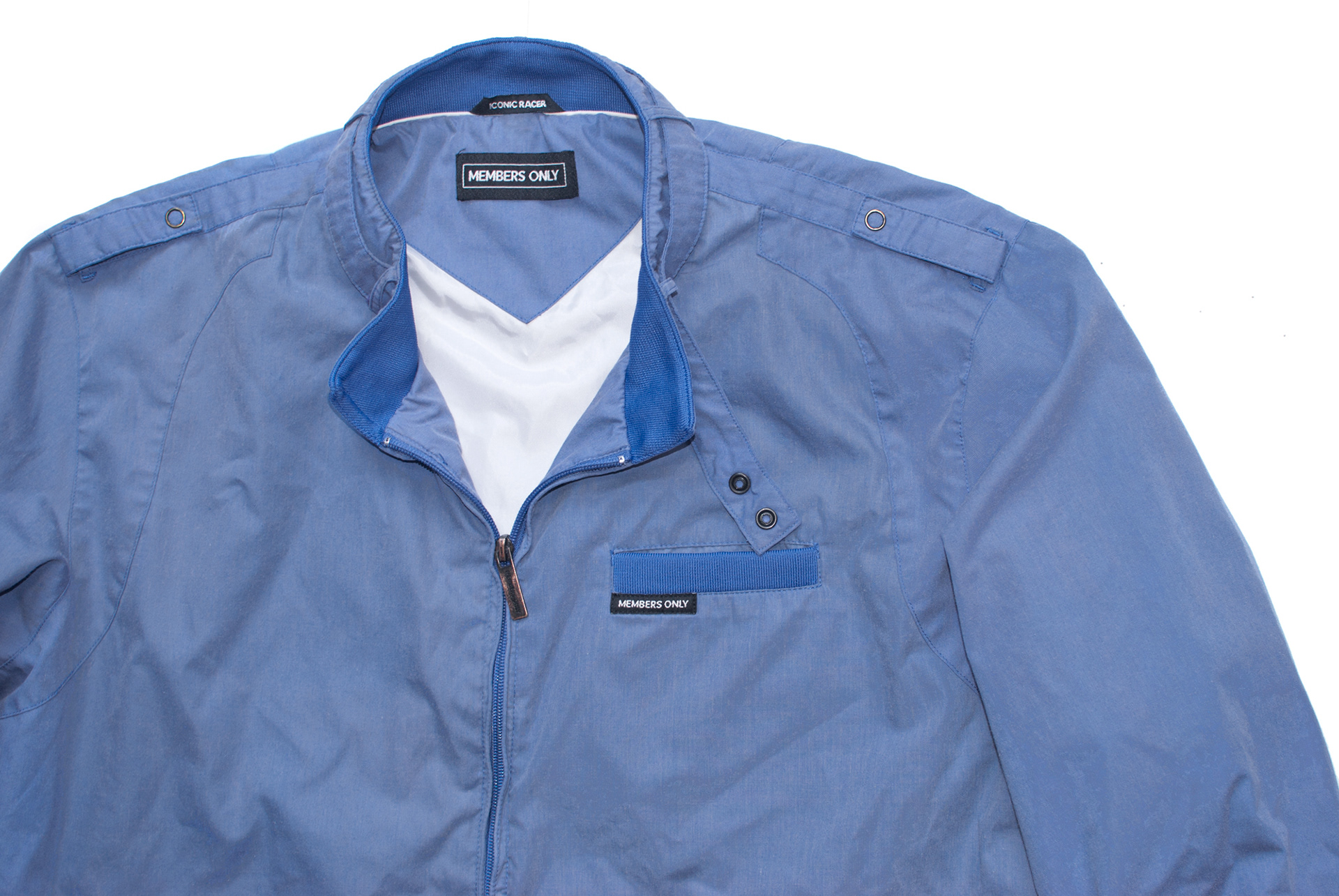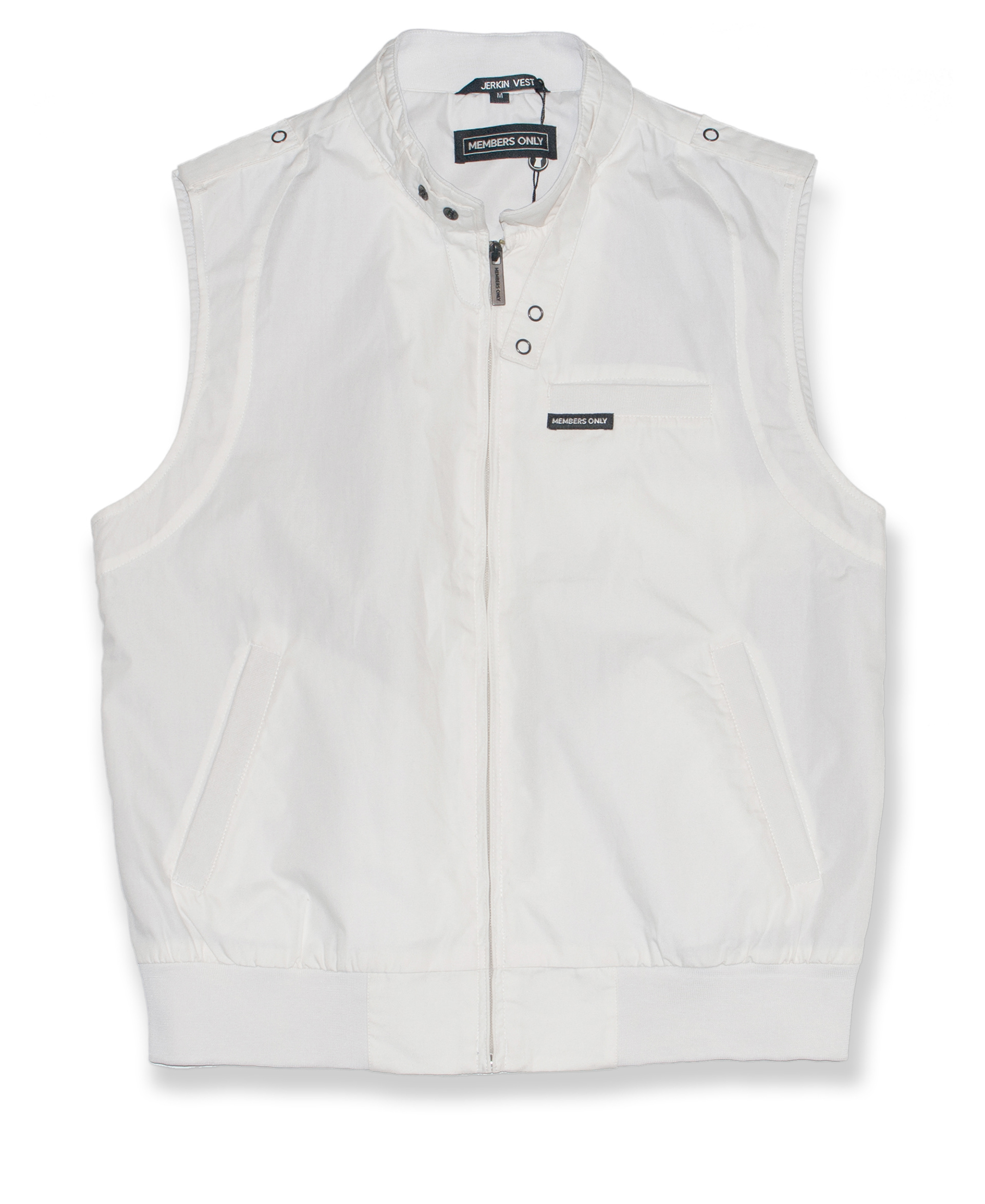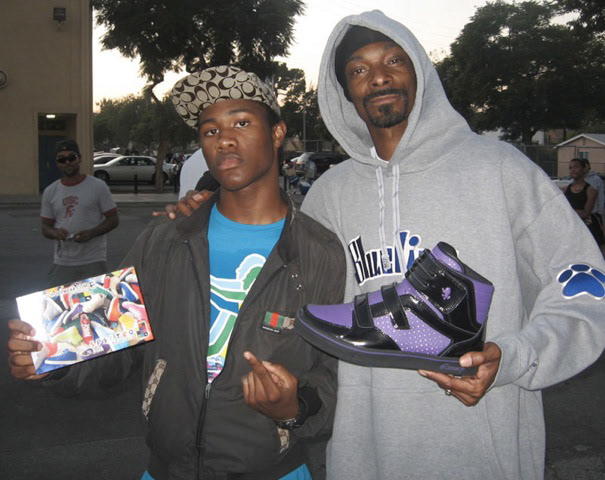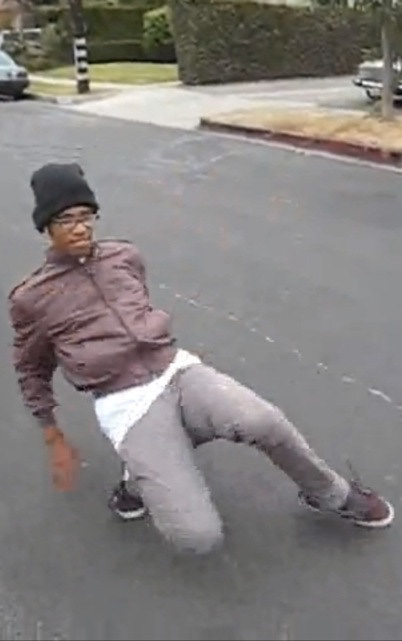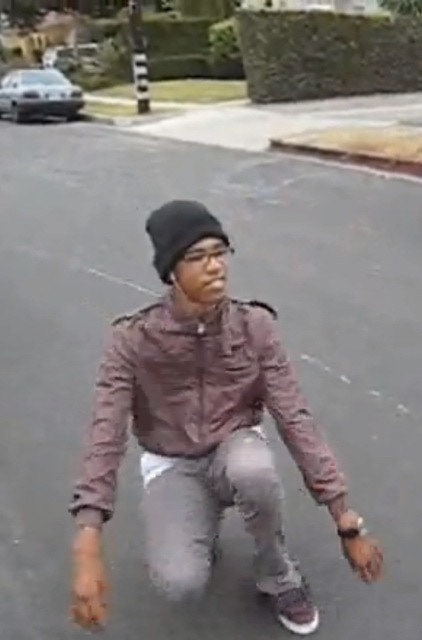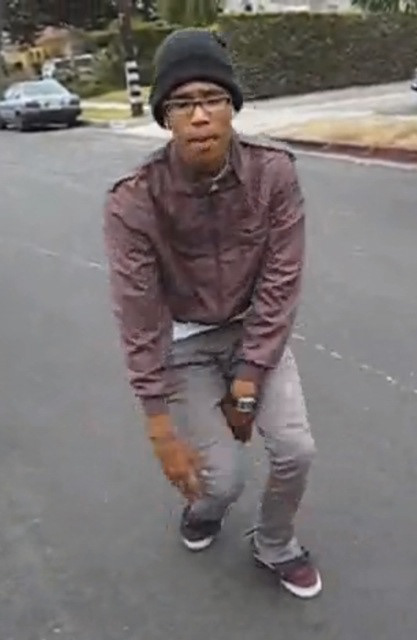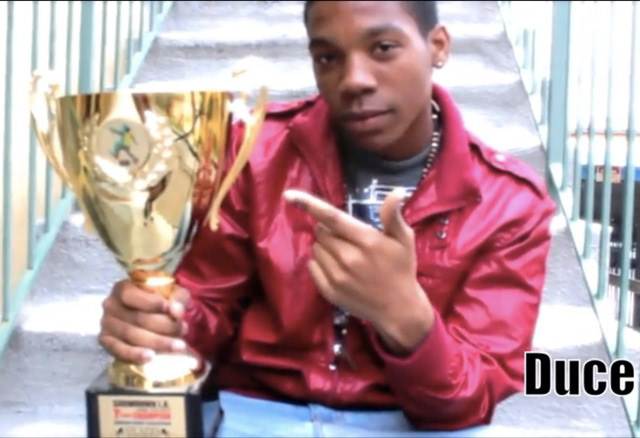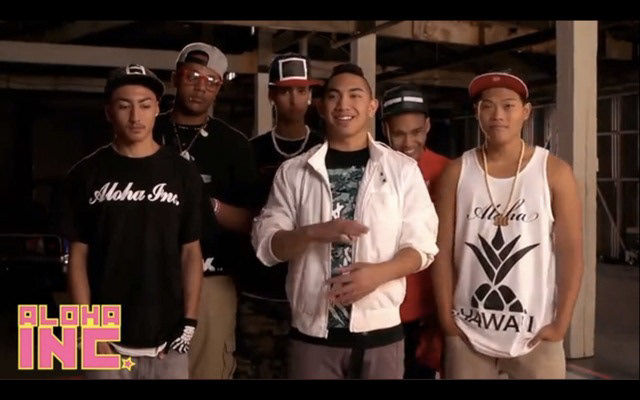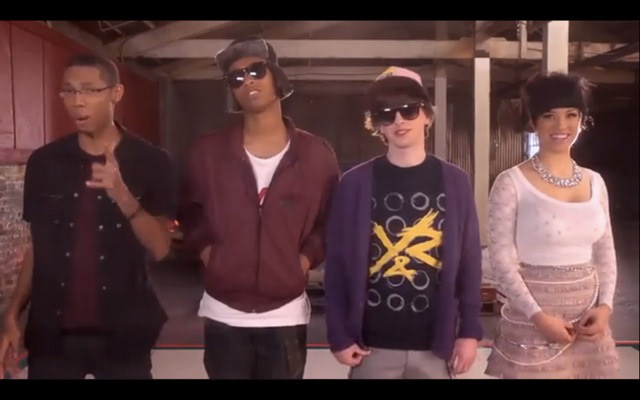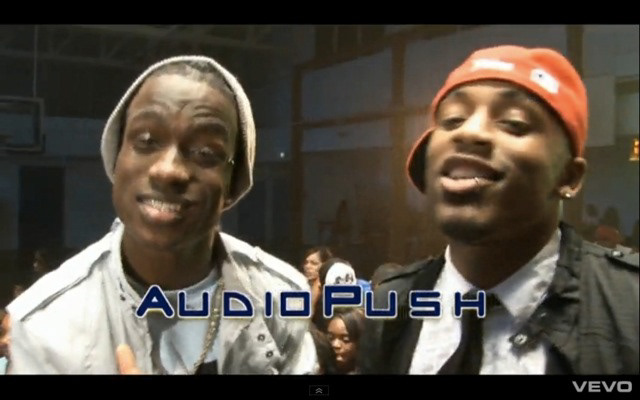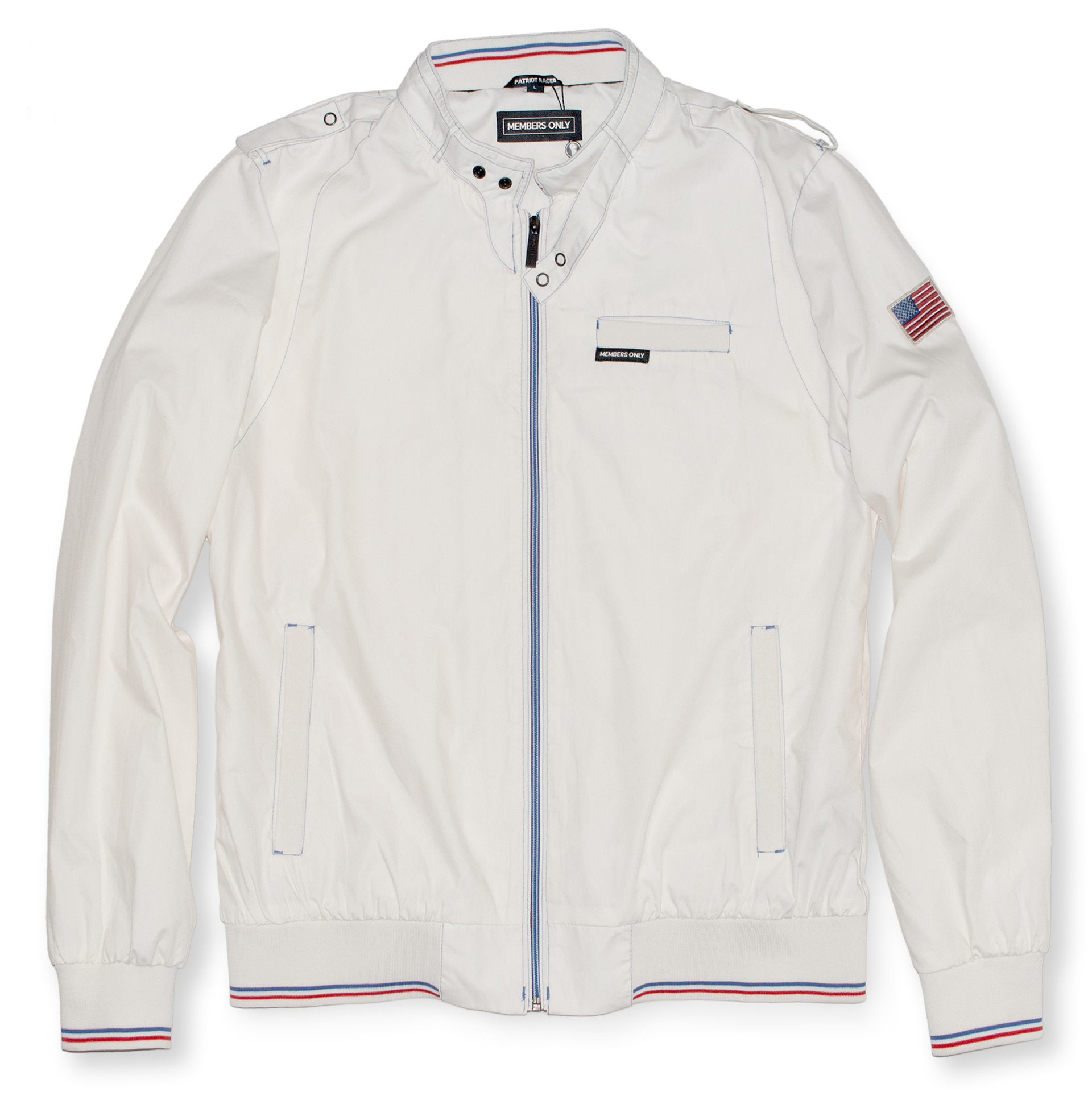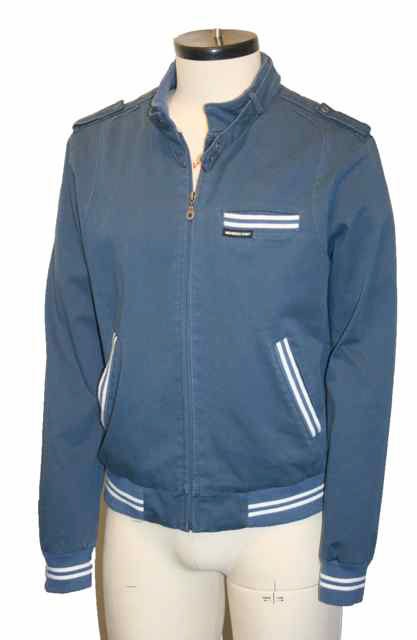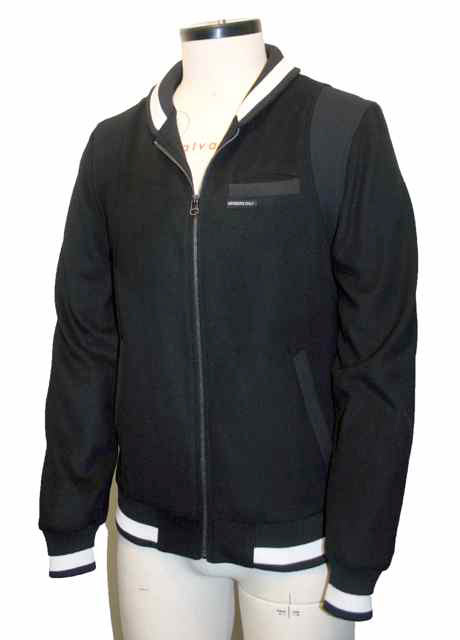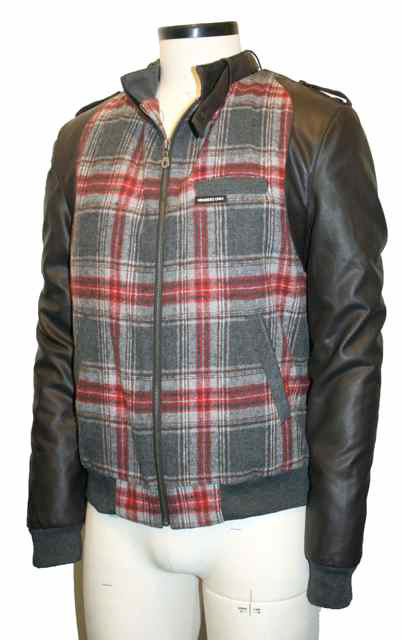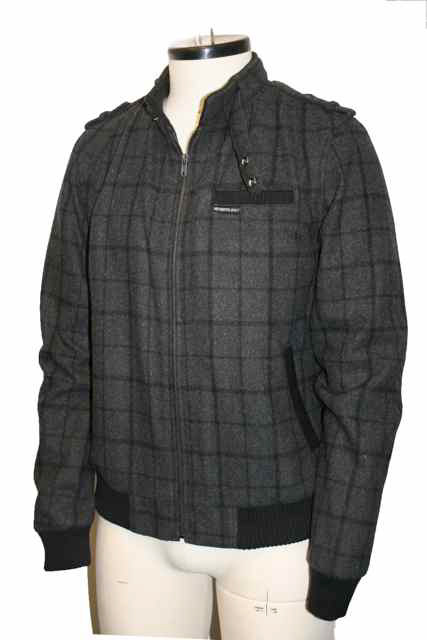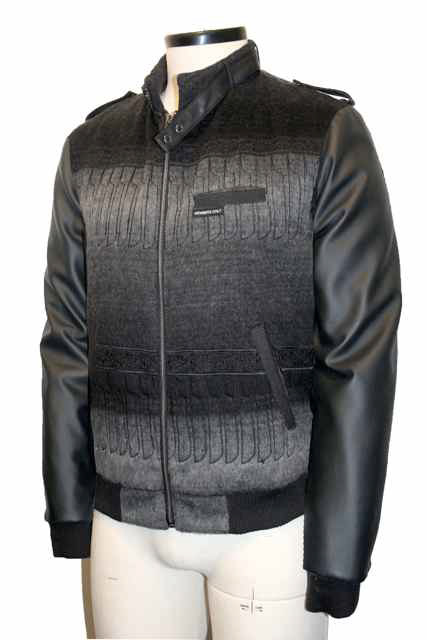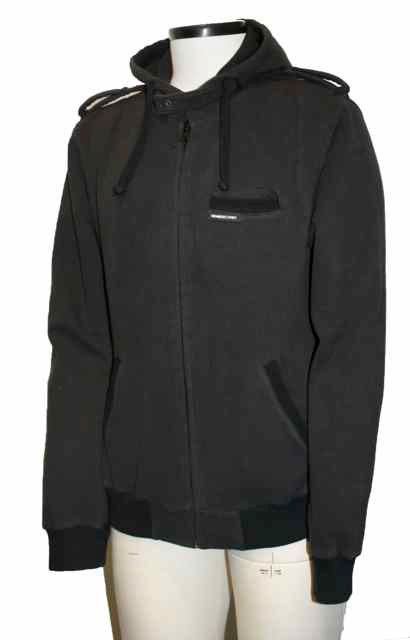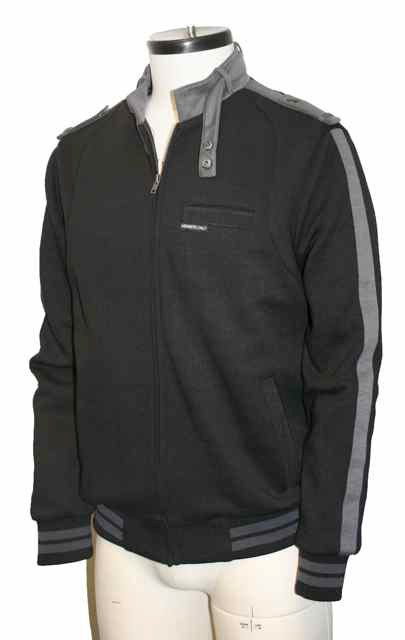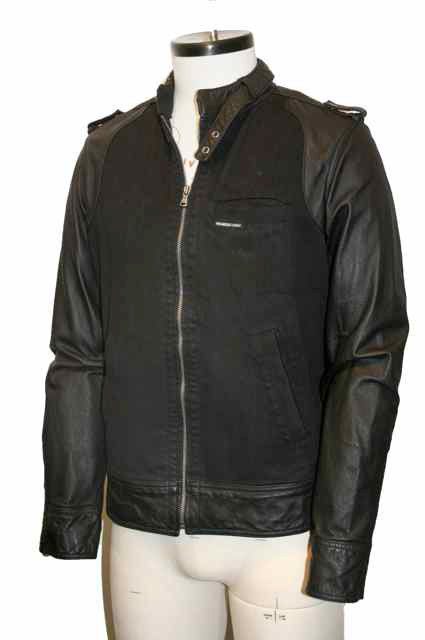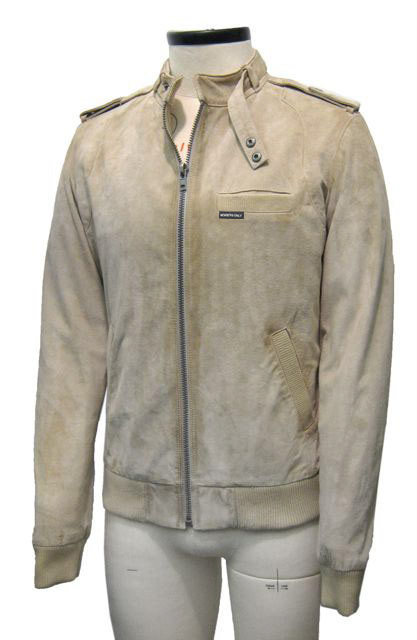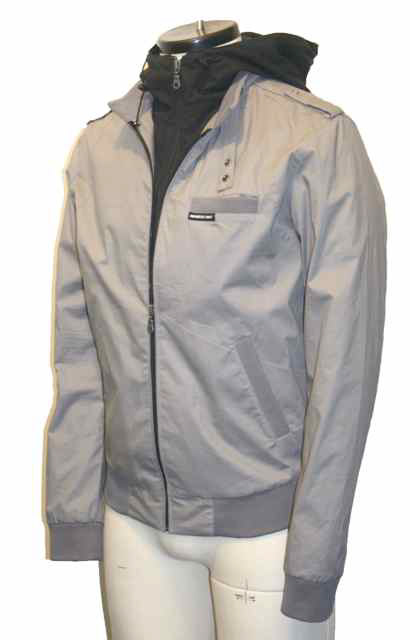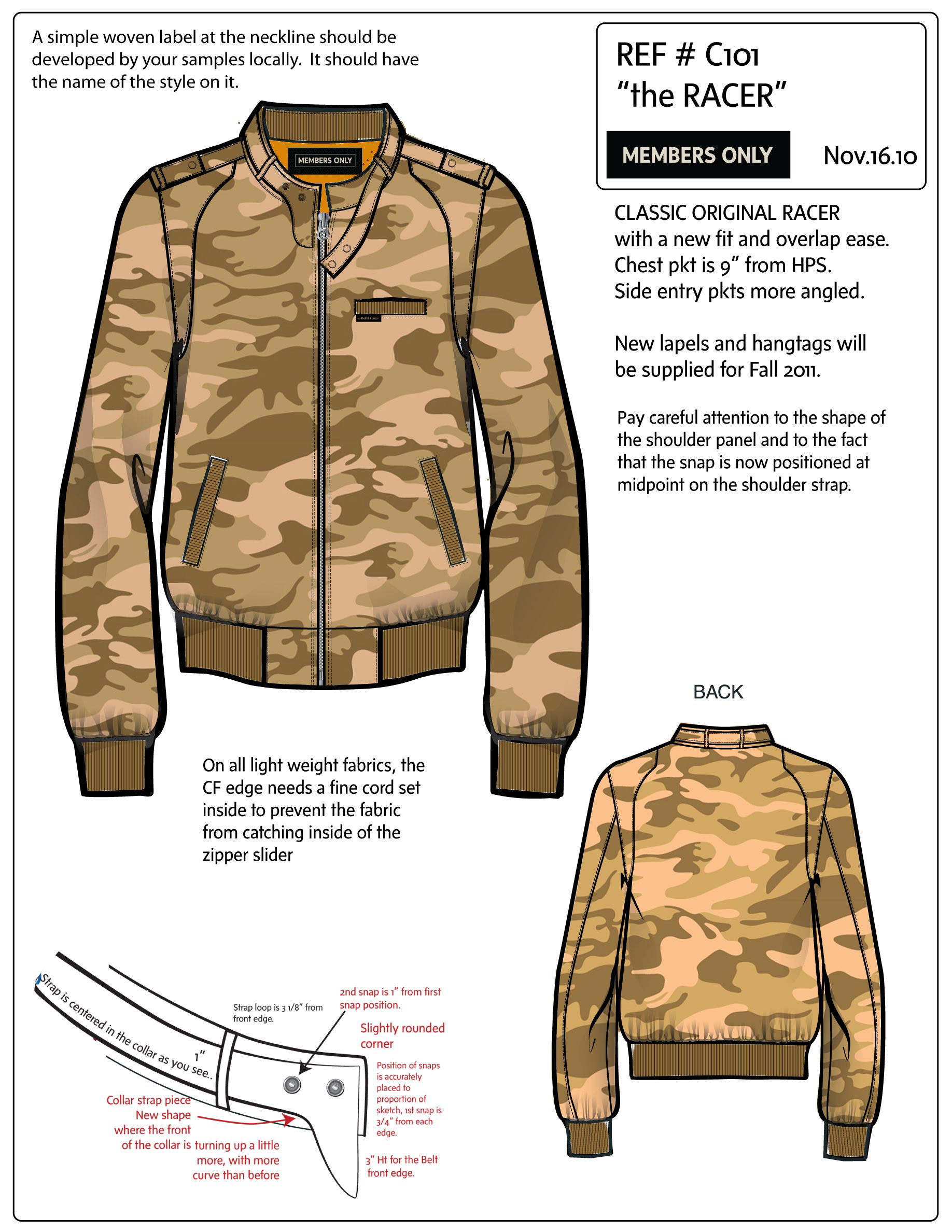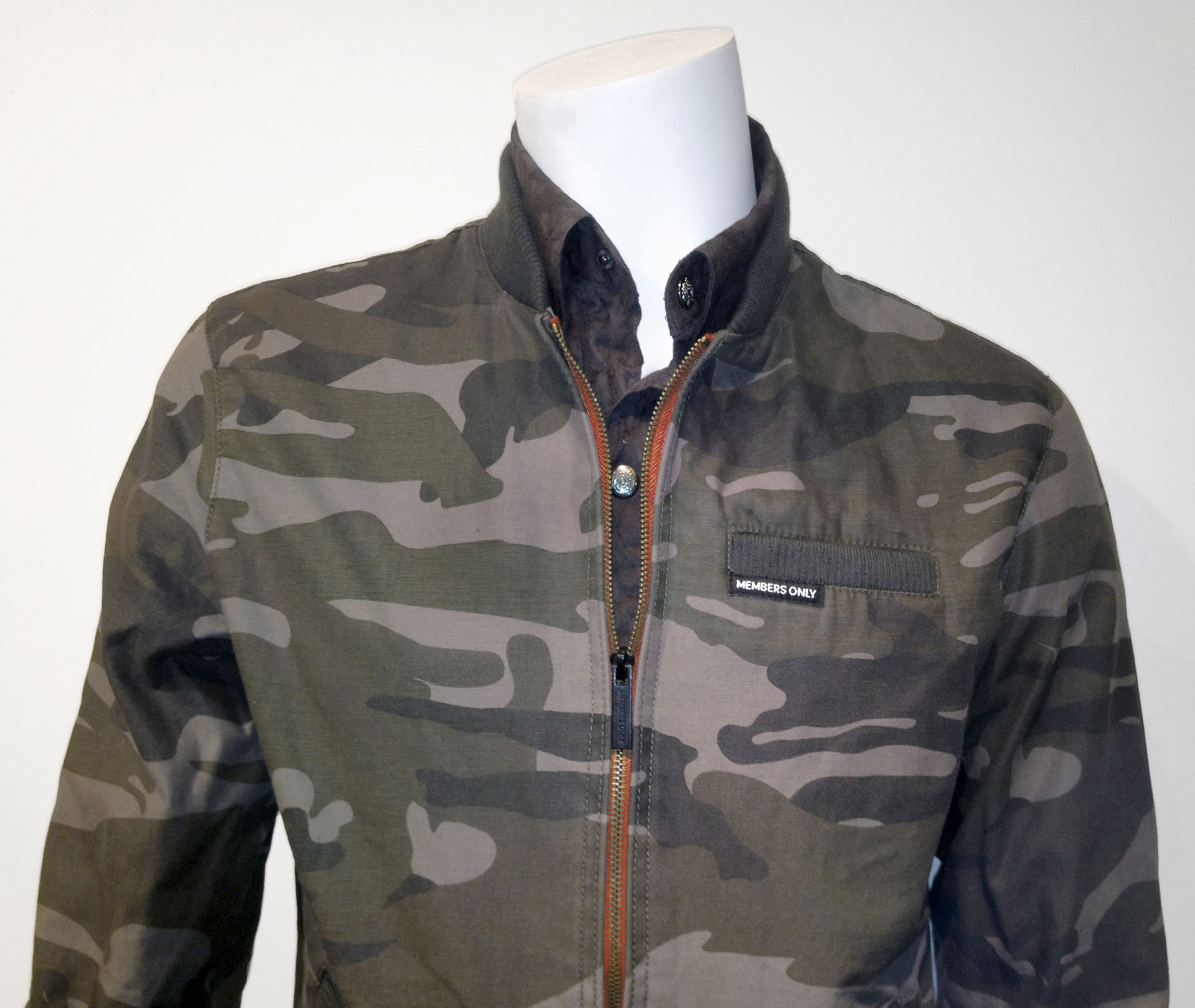 Sensing the increasing popularity of camo and bombers inspo, I created a camo racer and a baseball bomber jacket.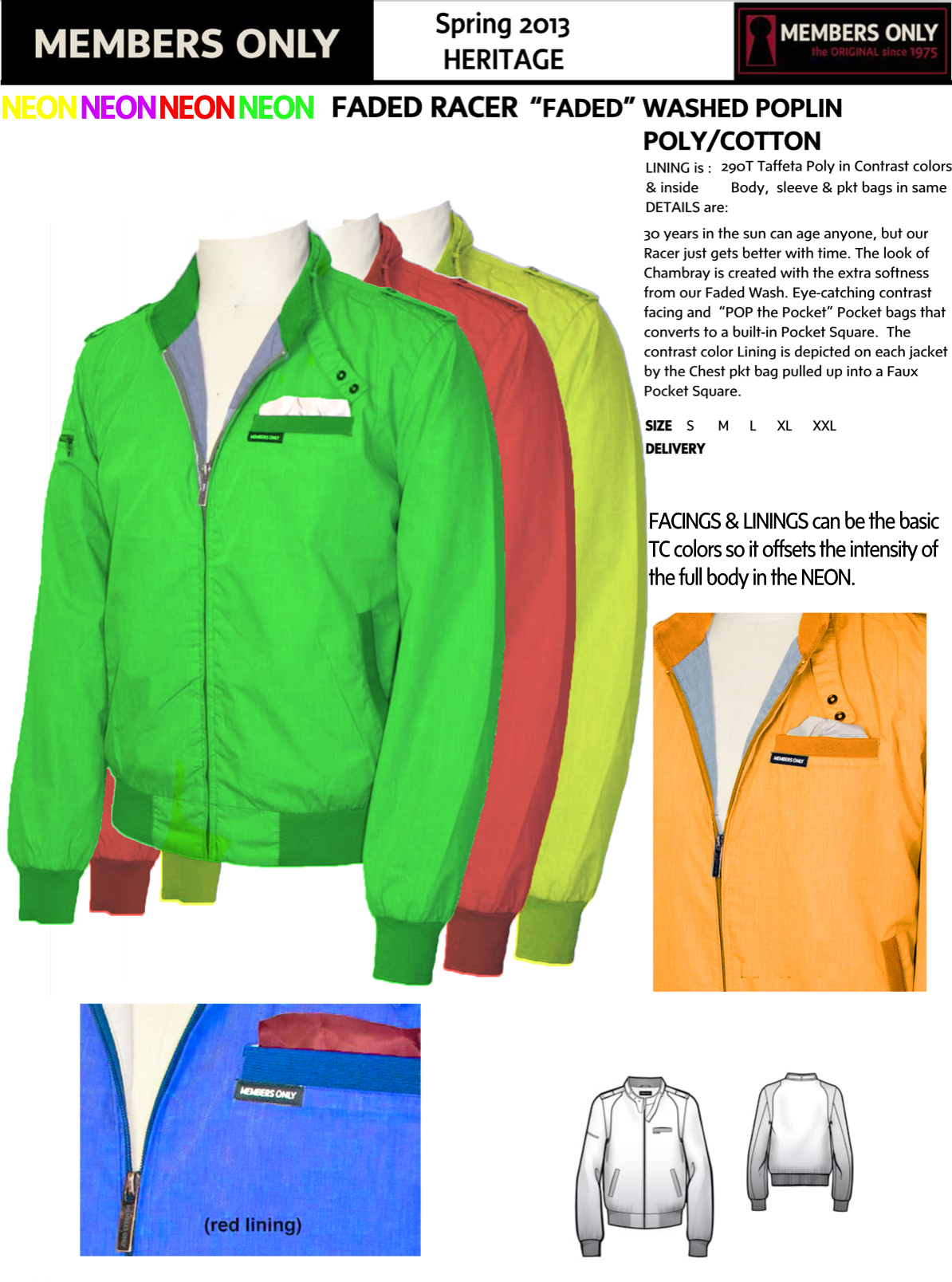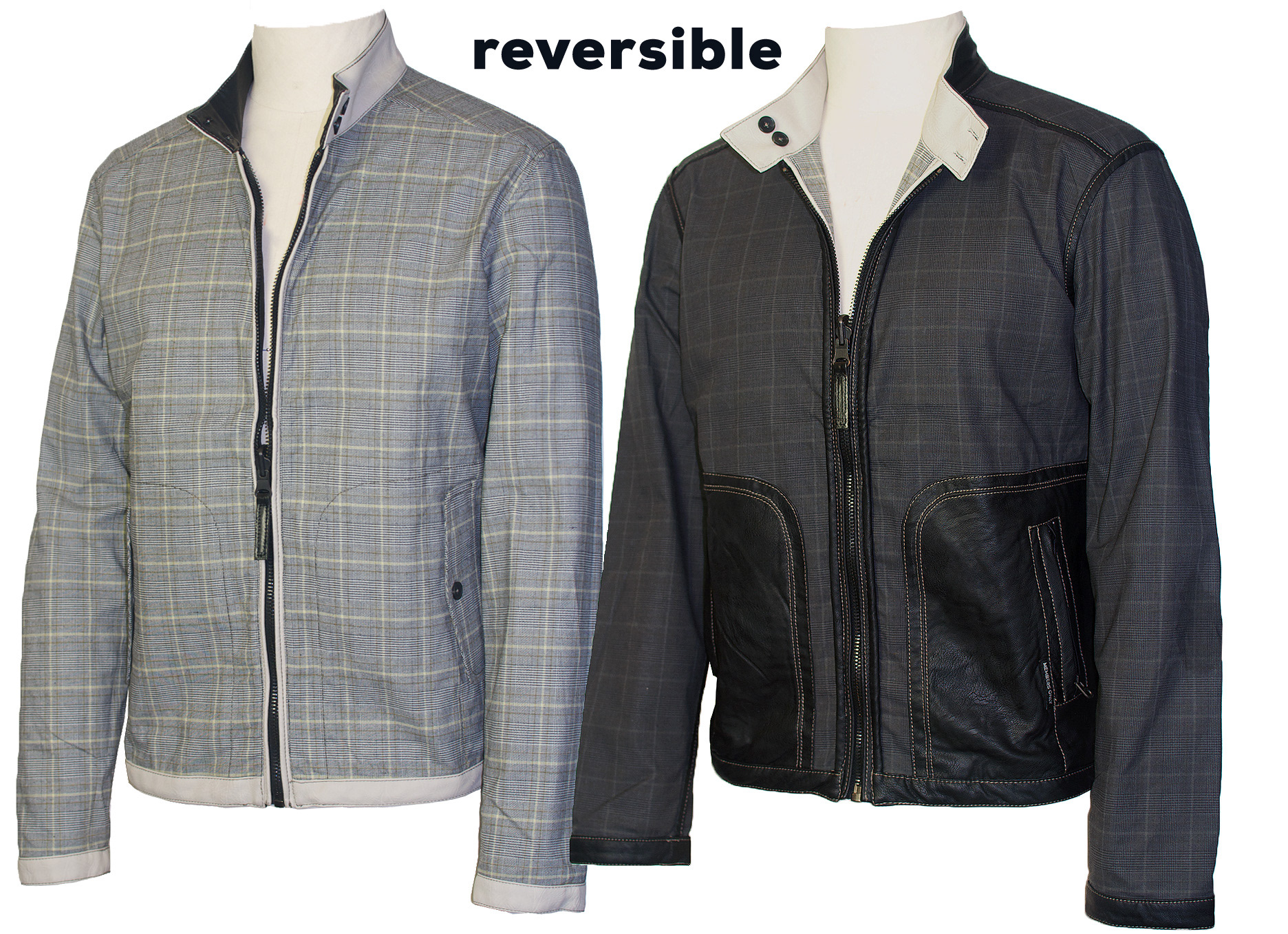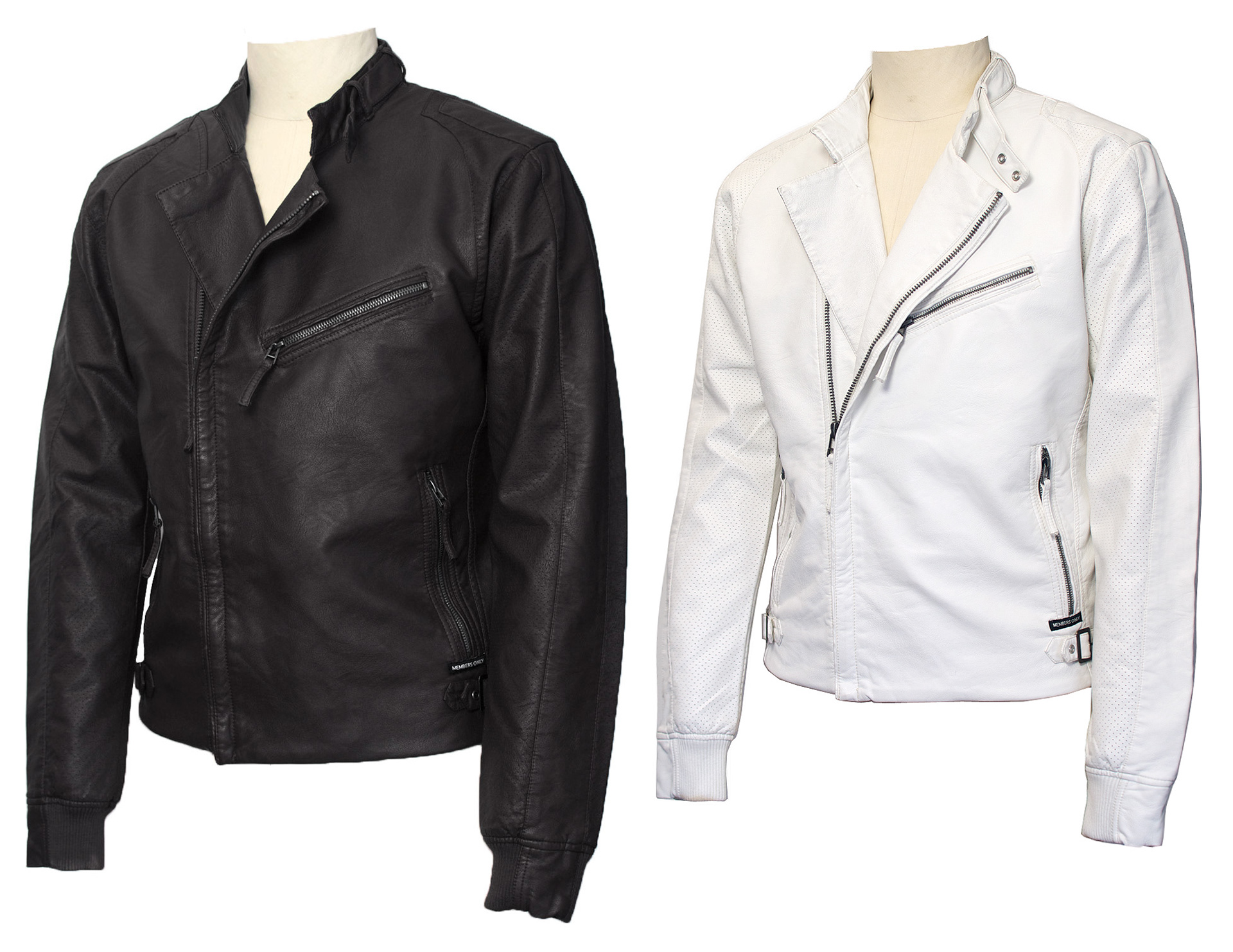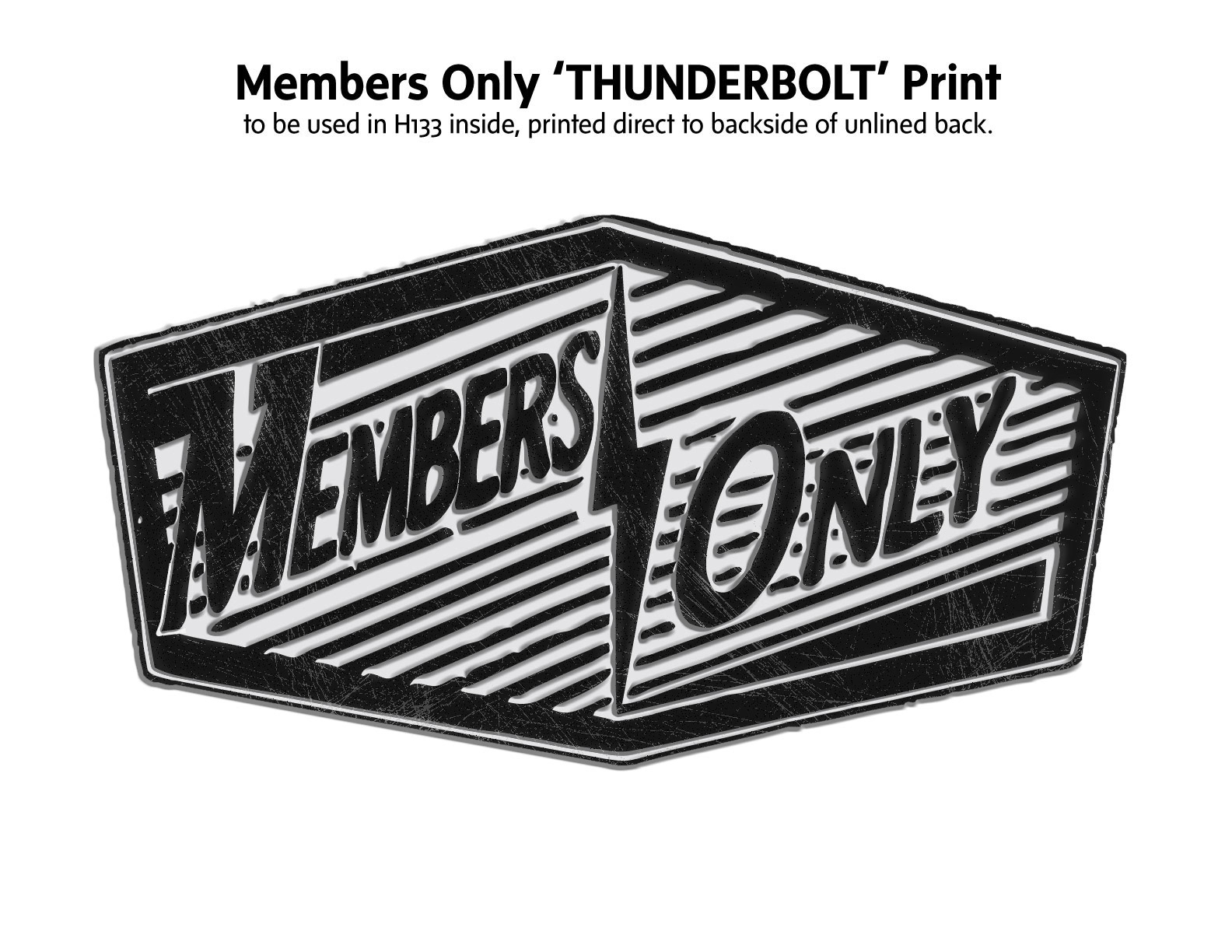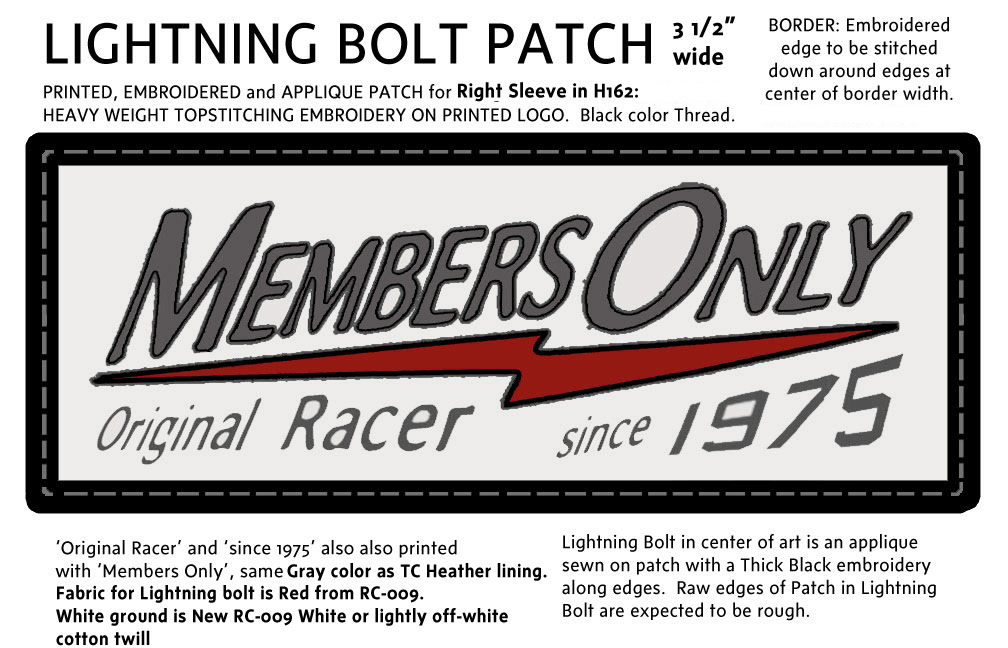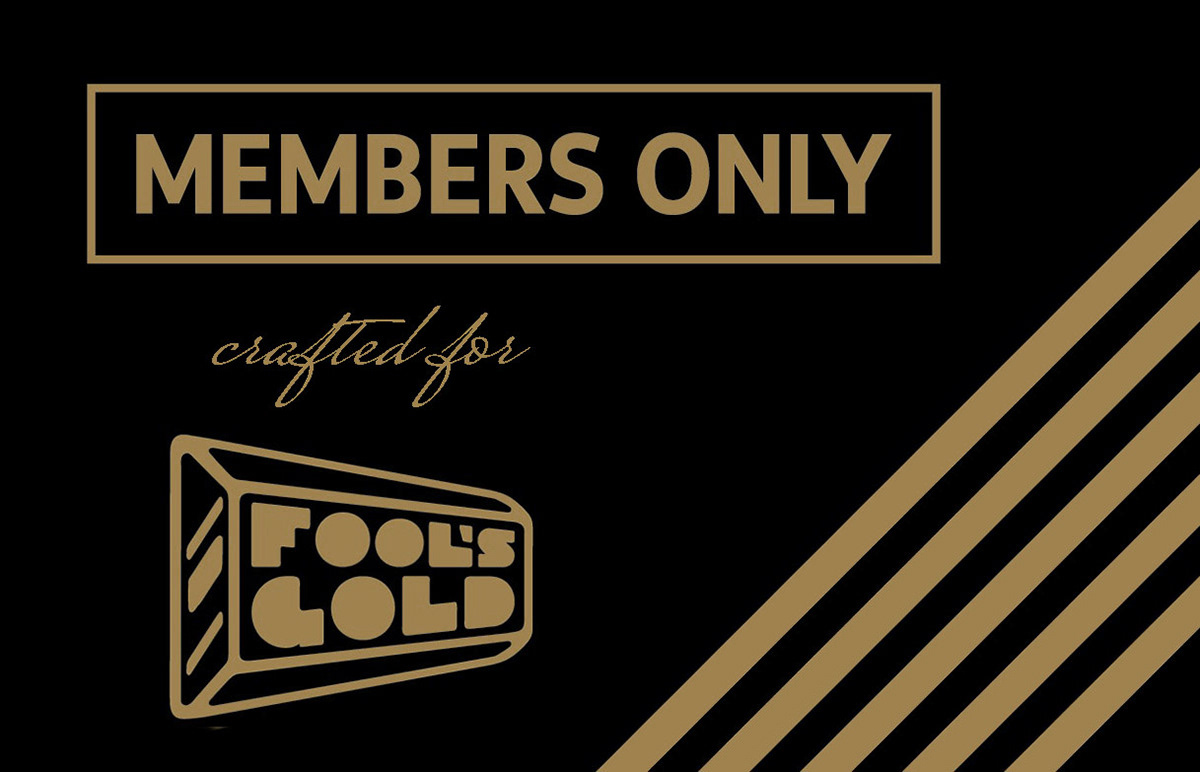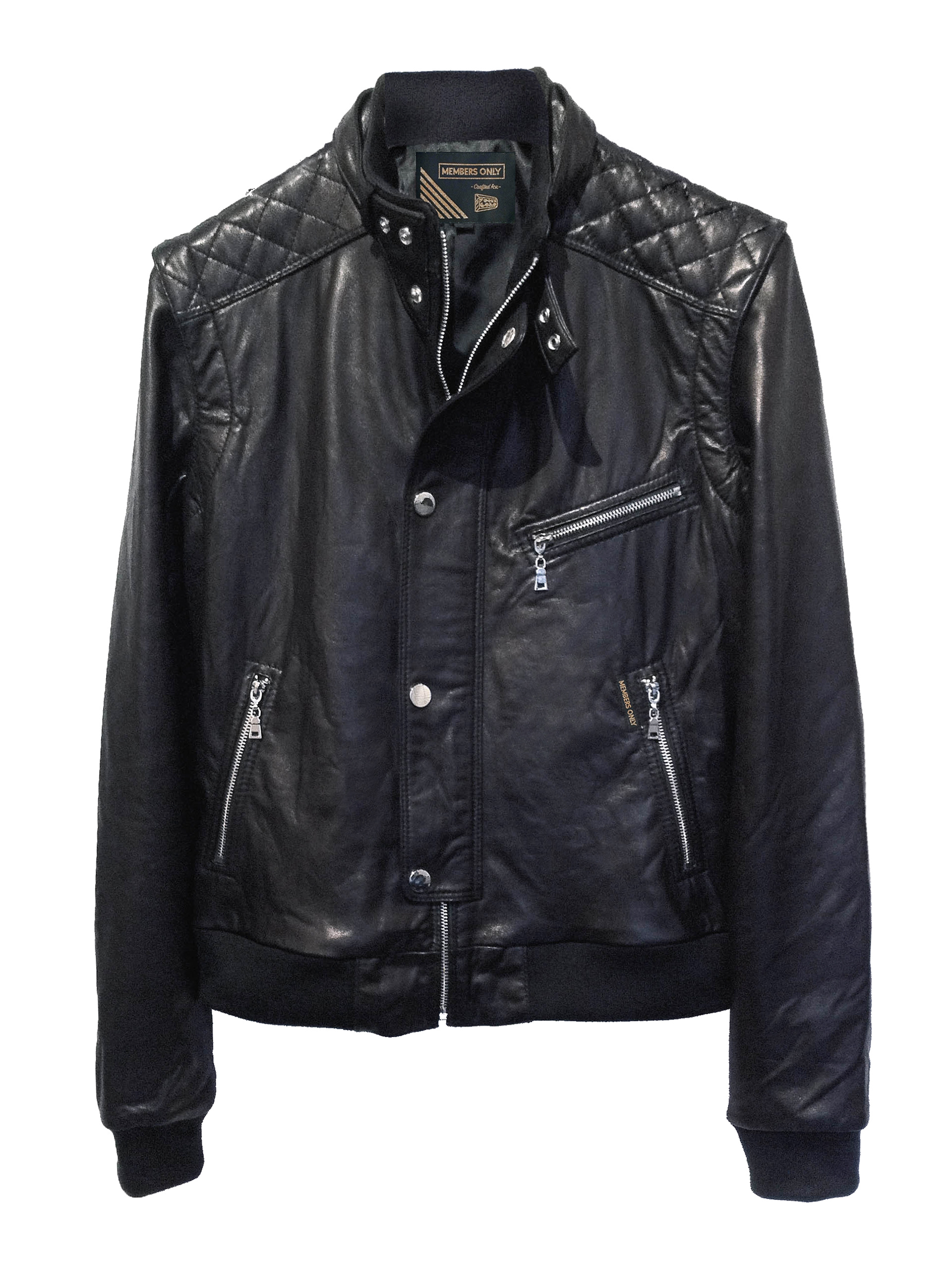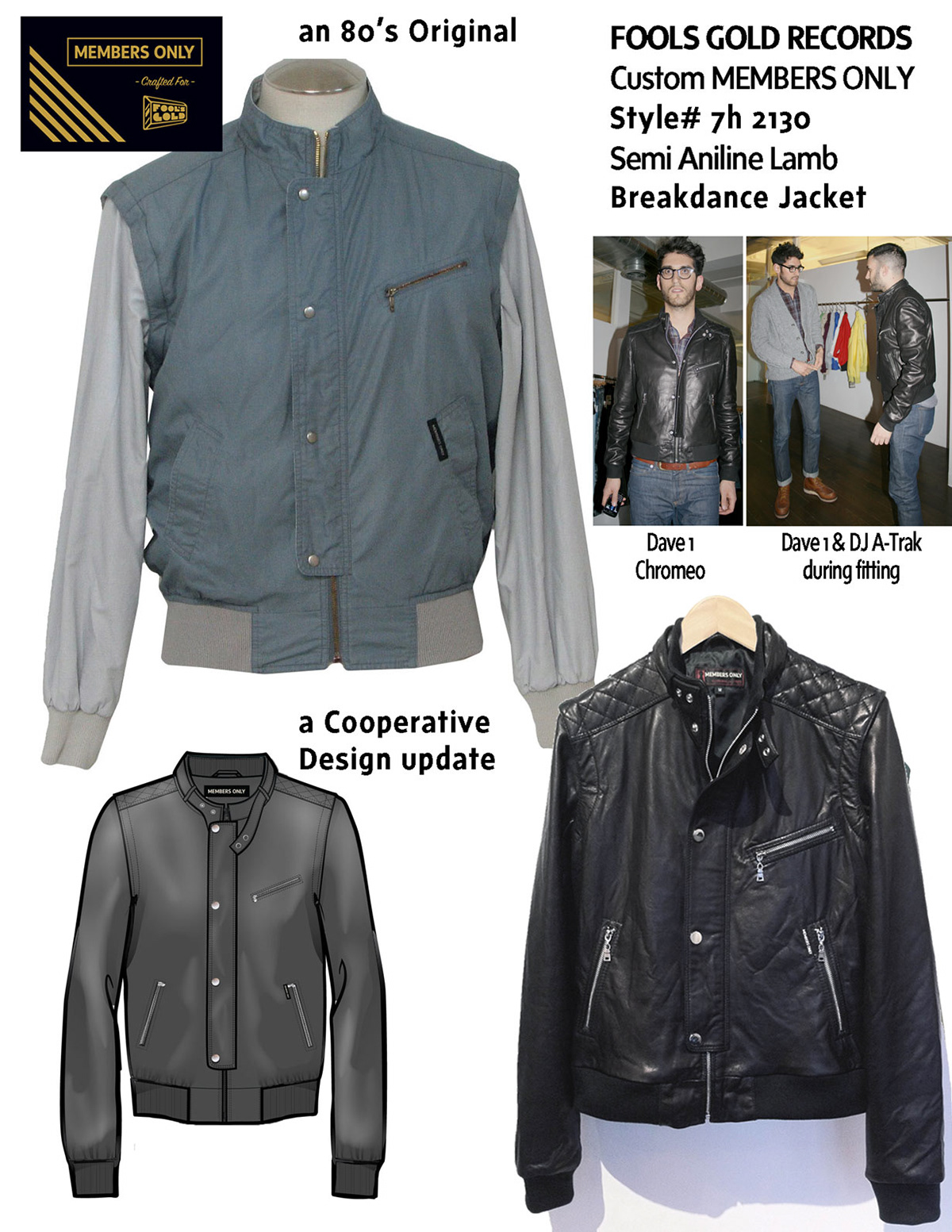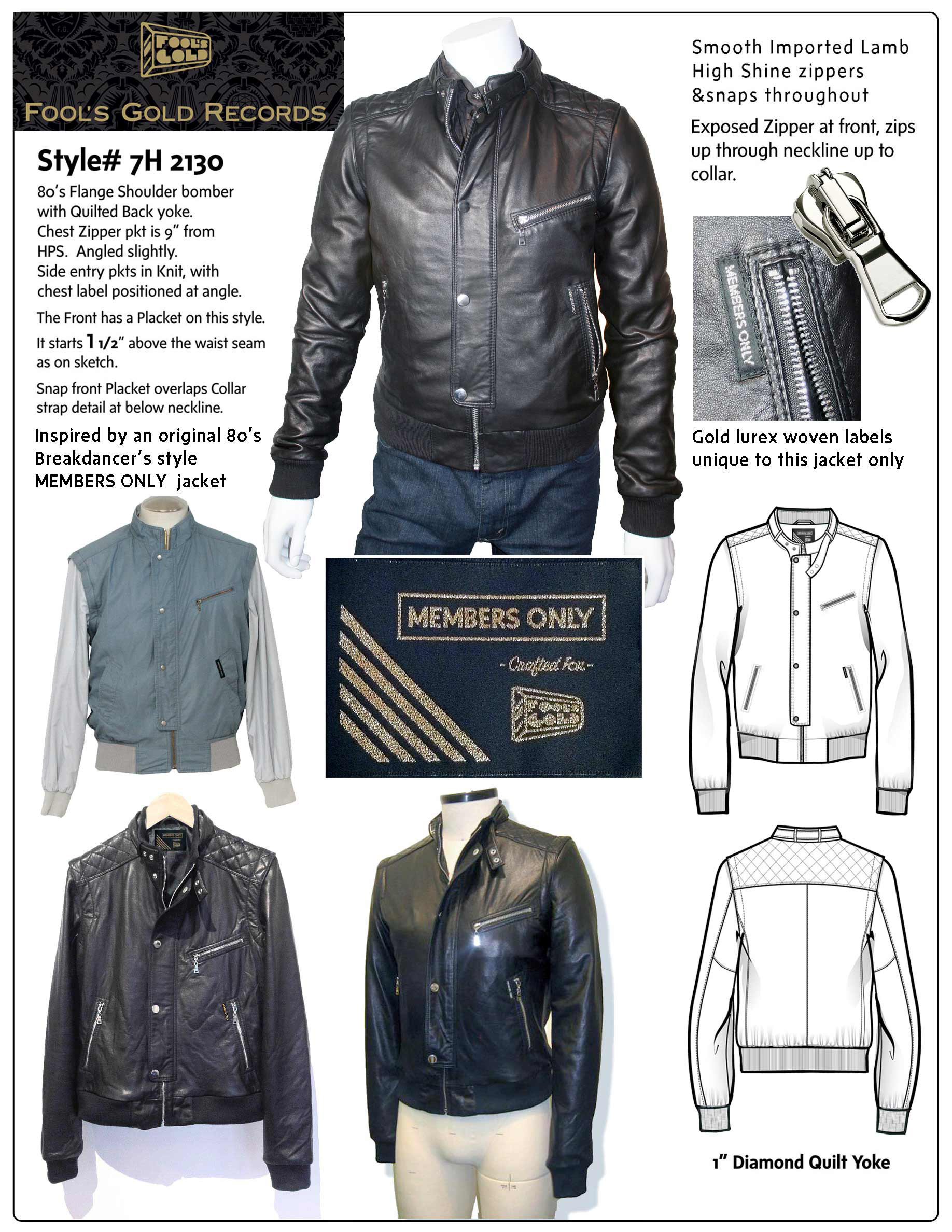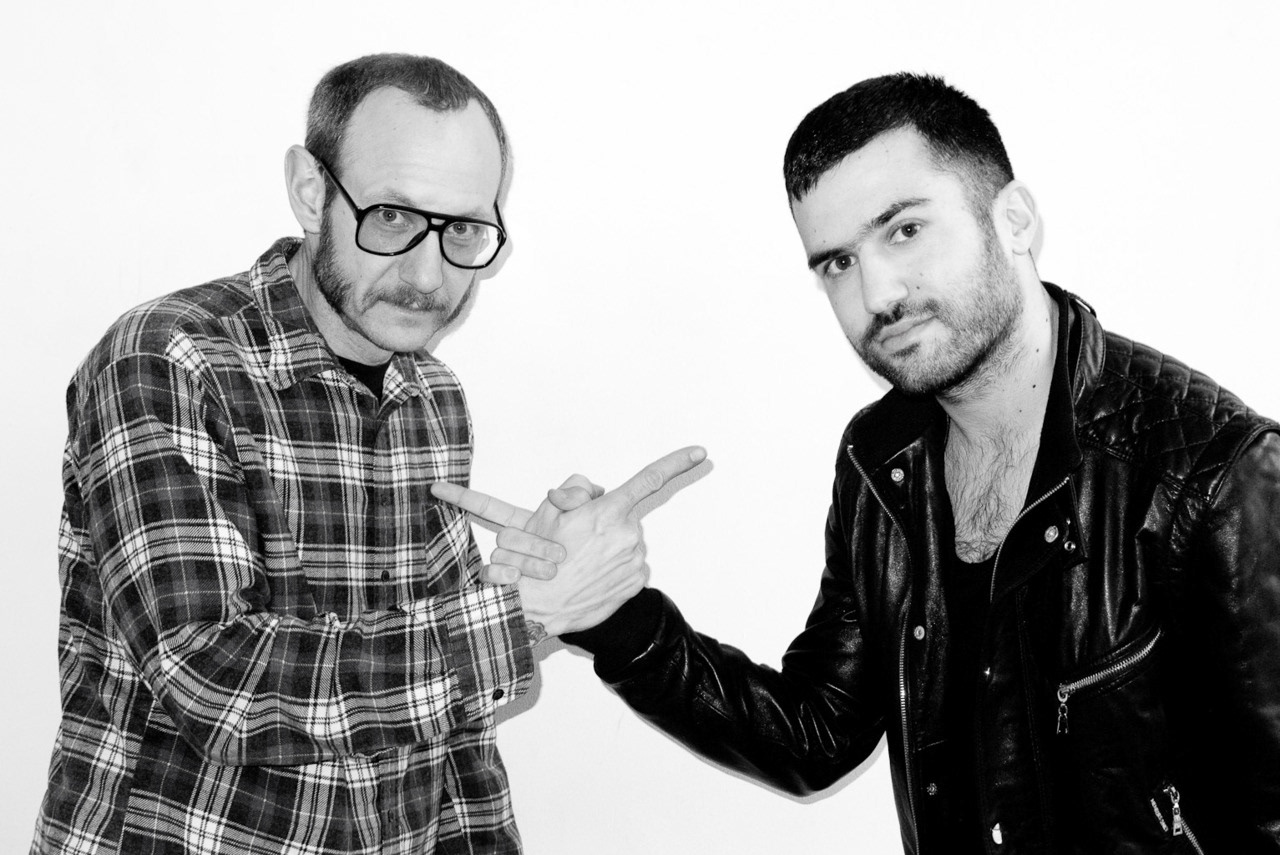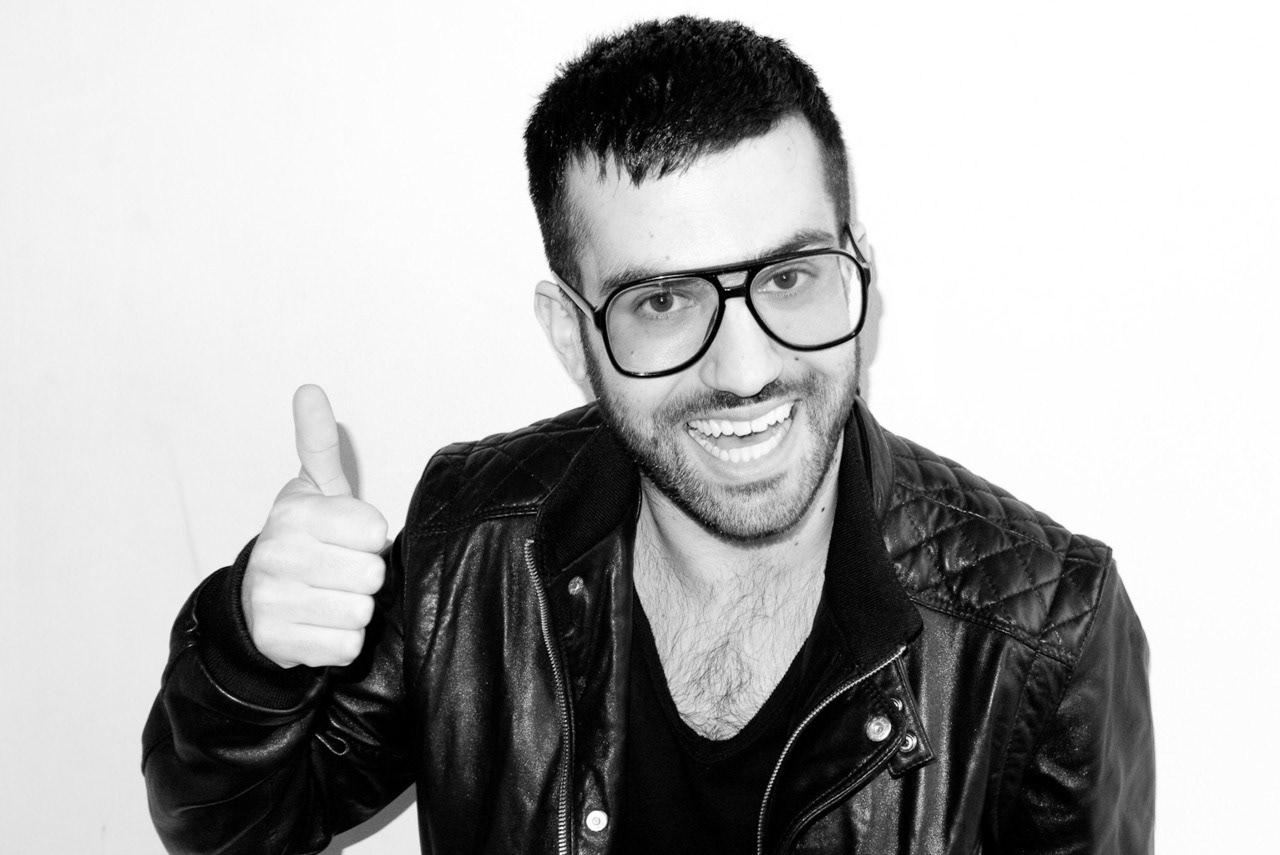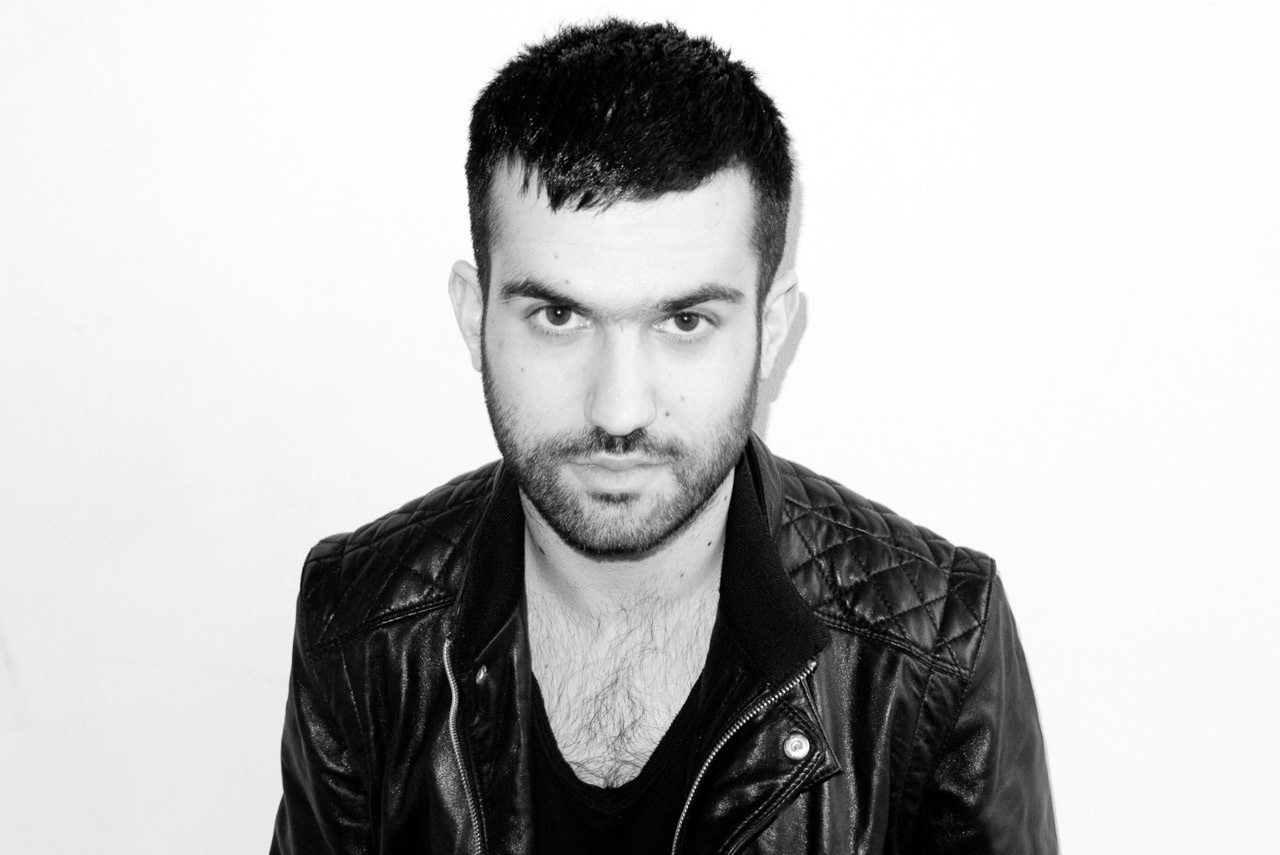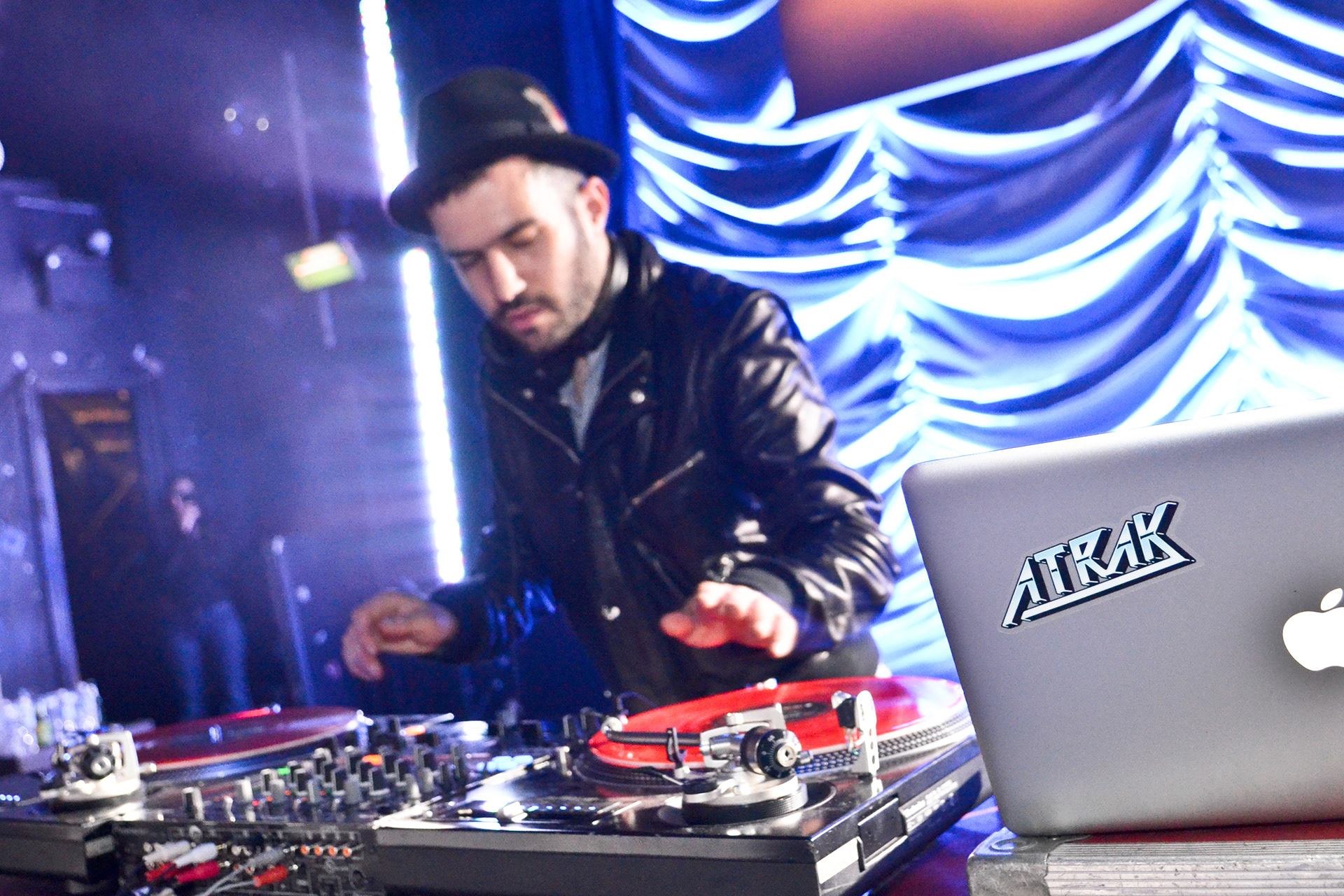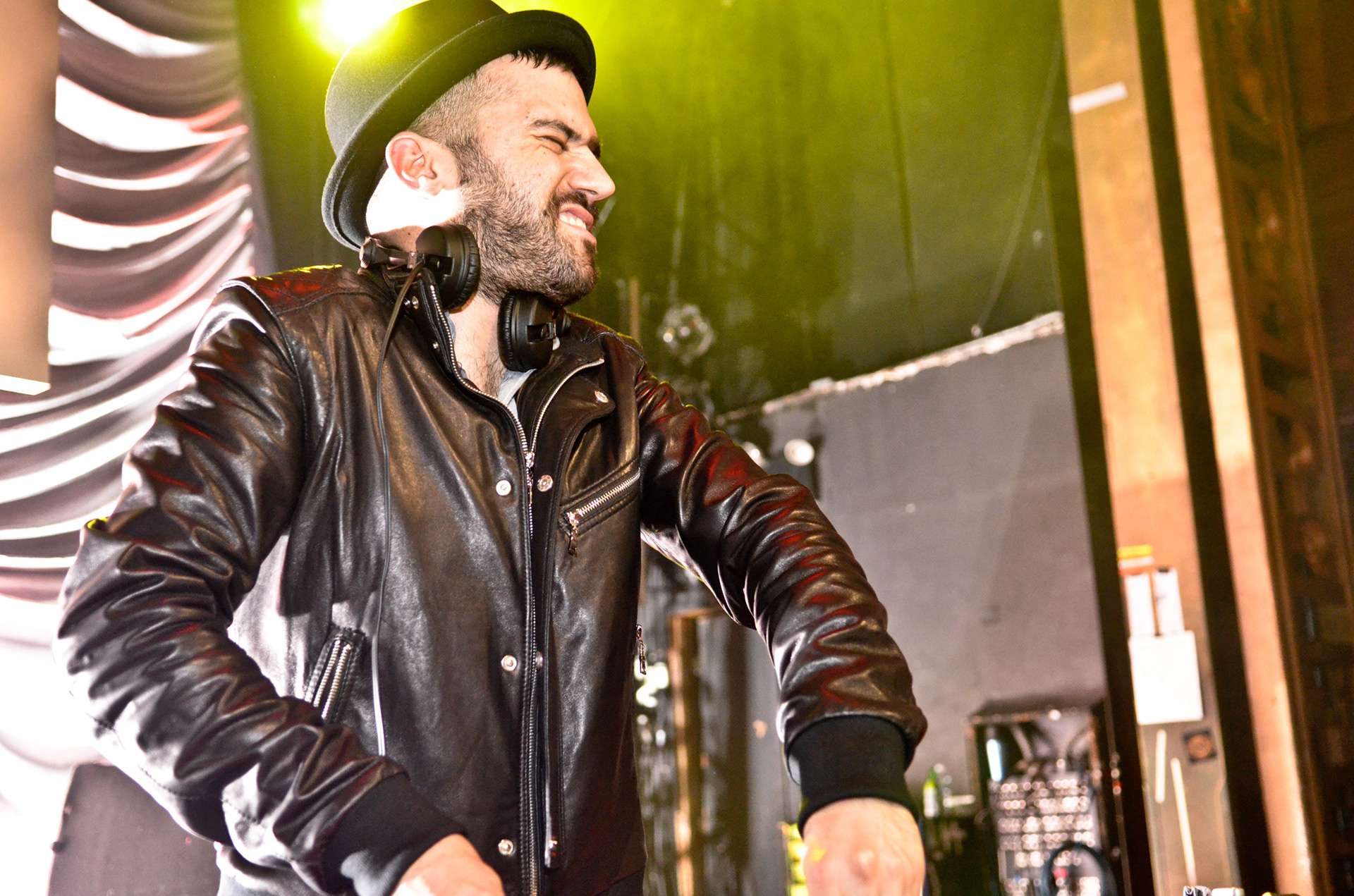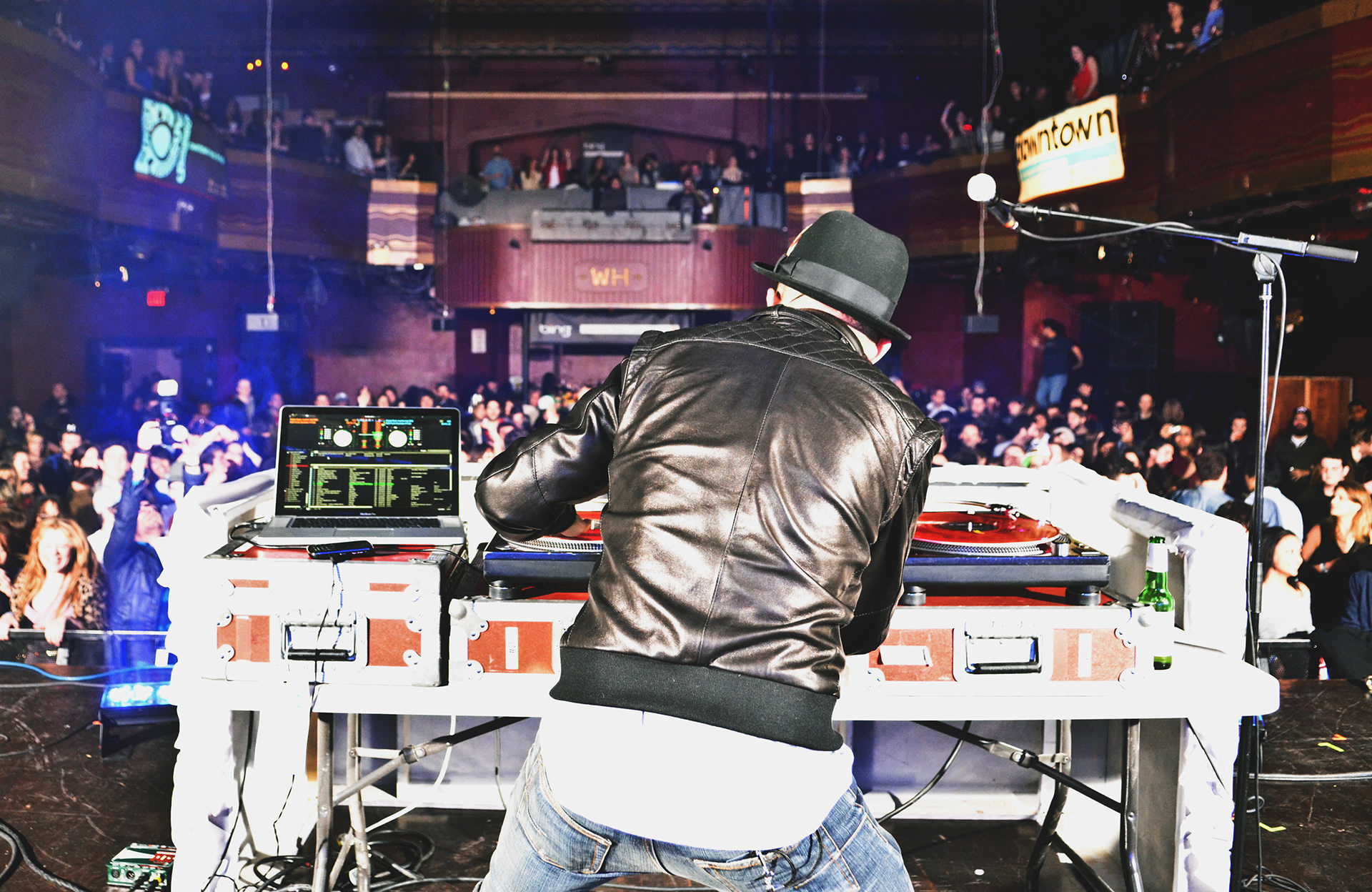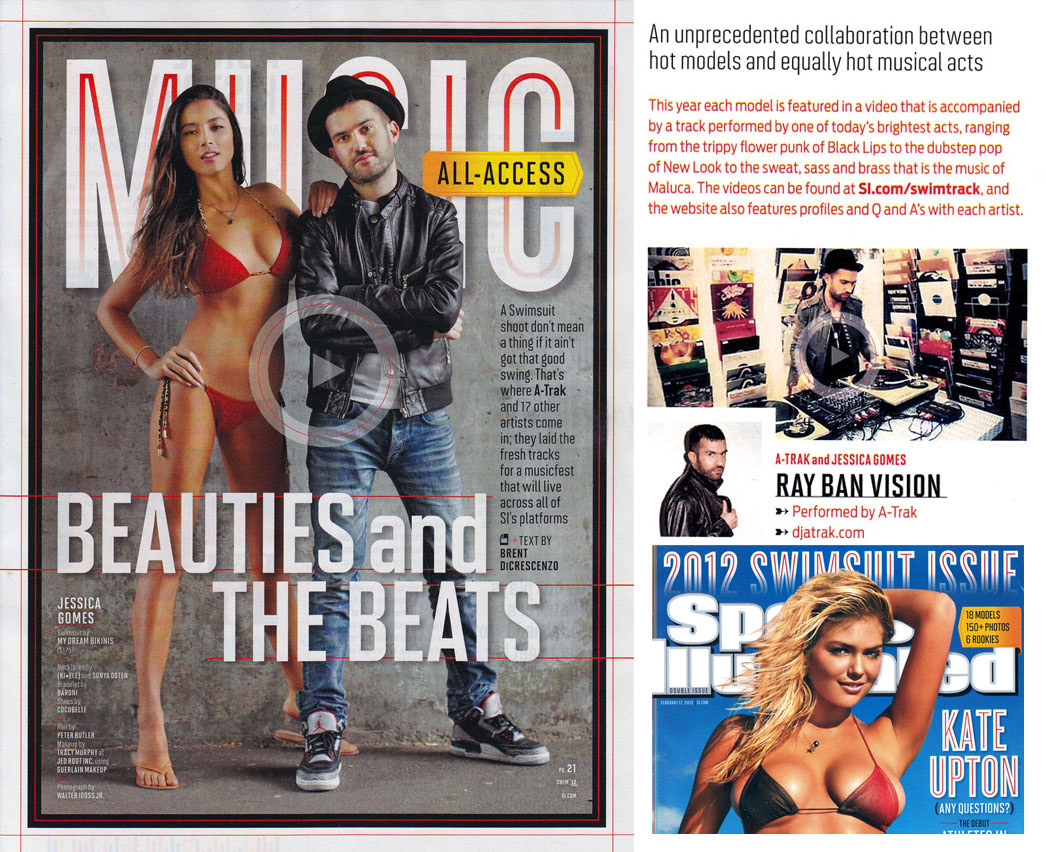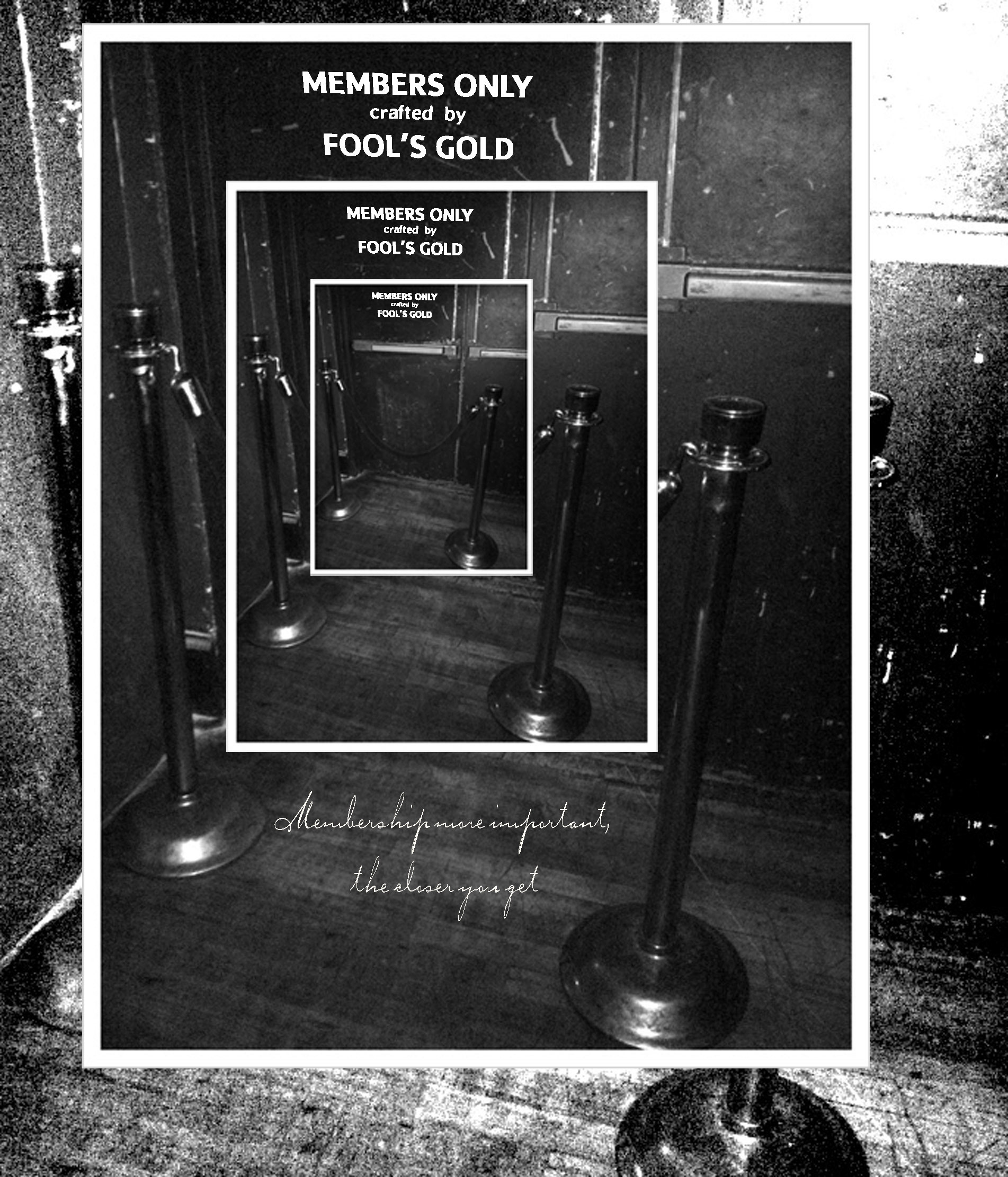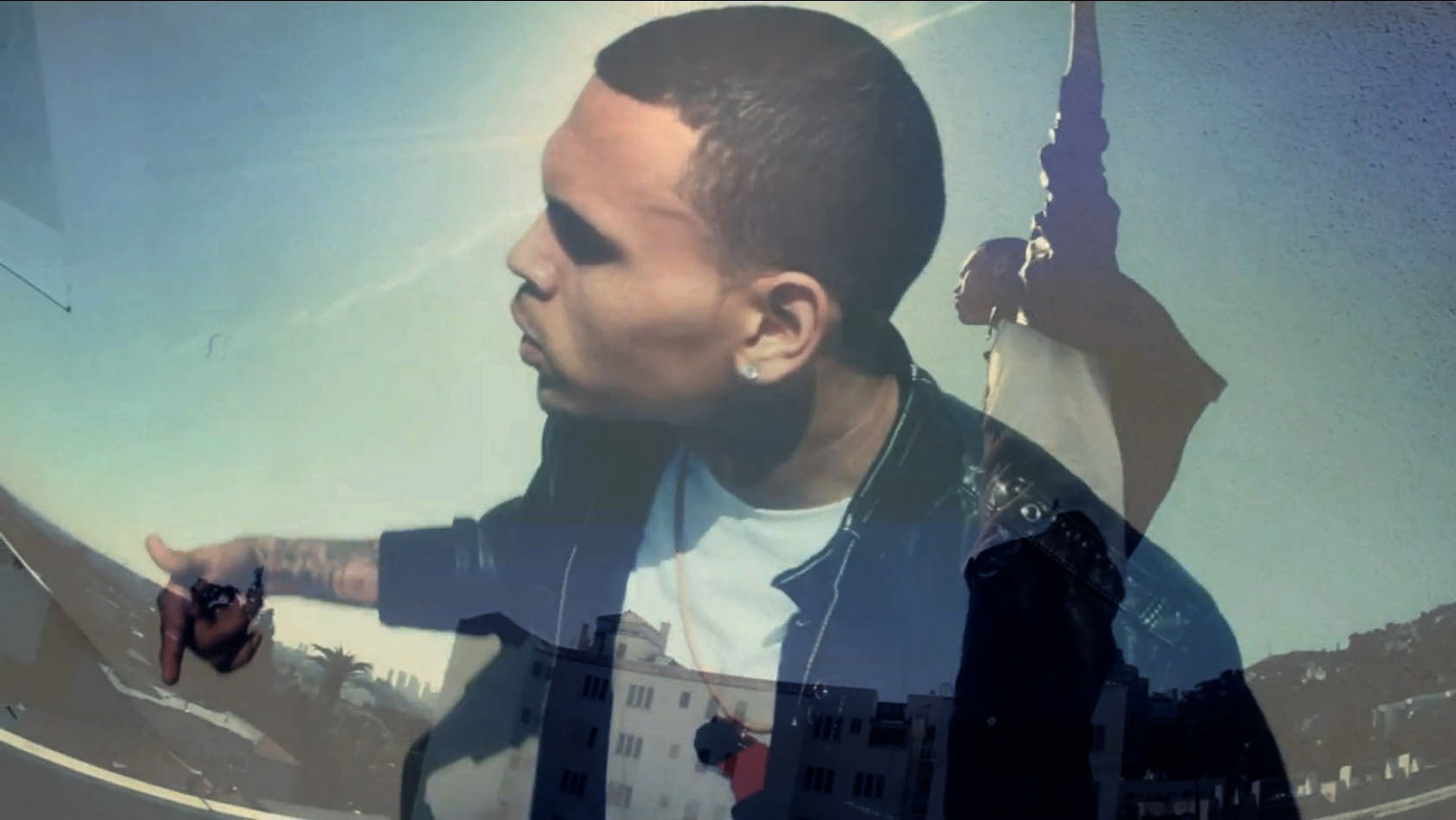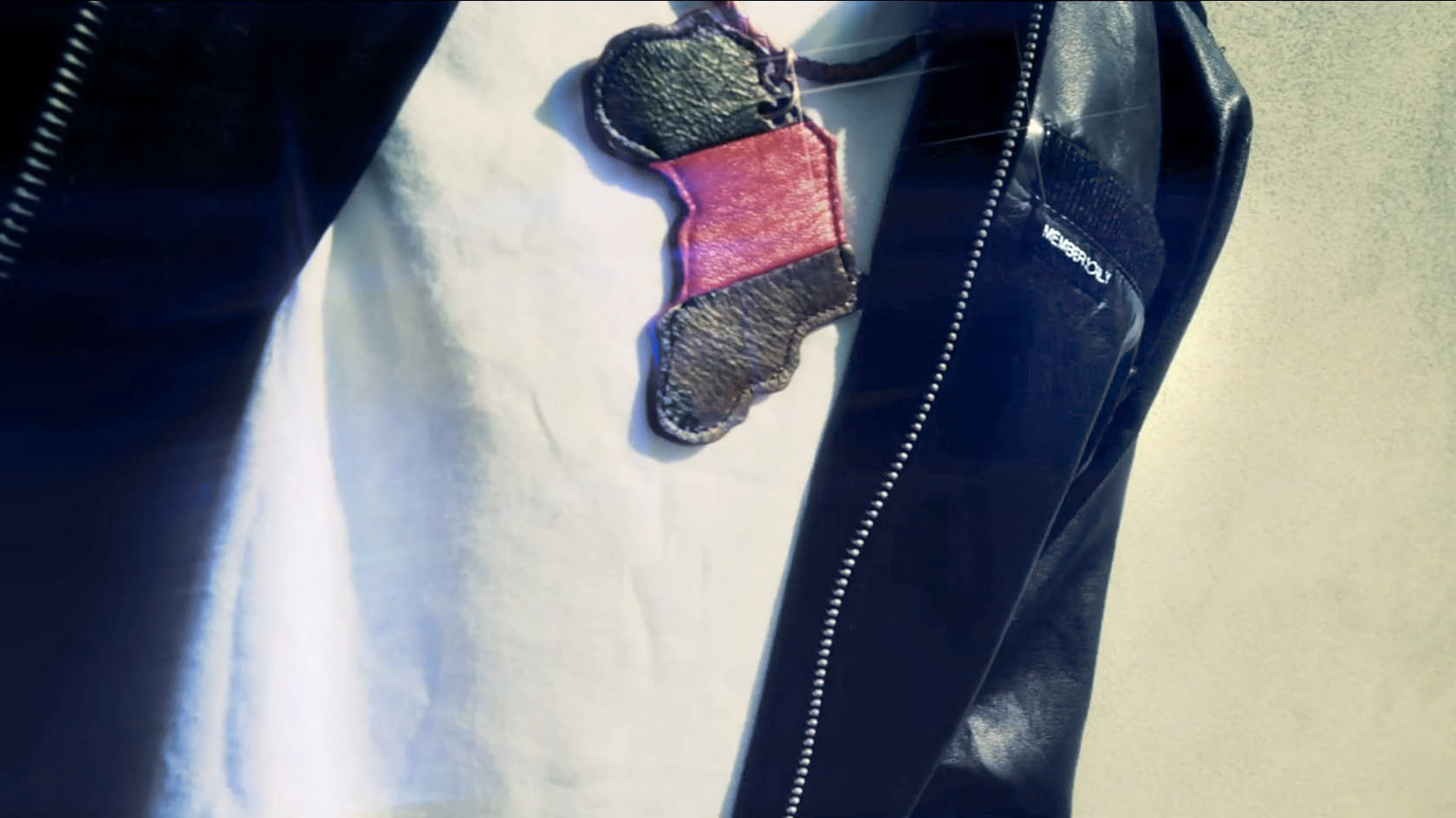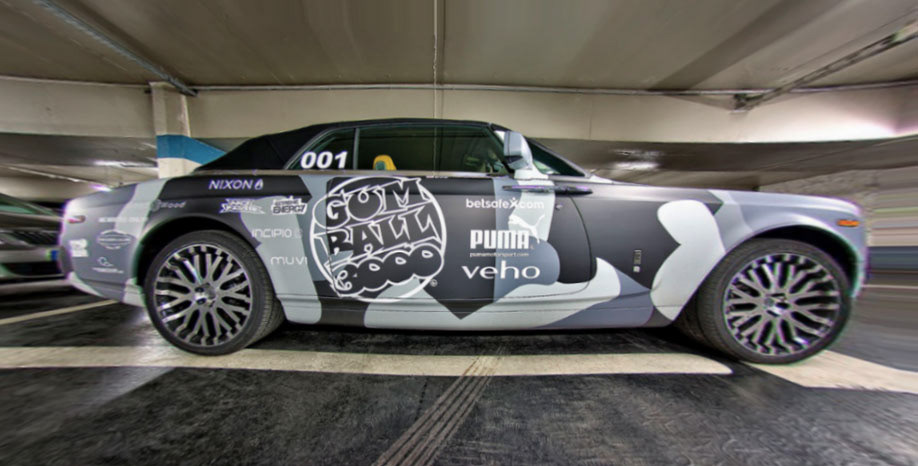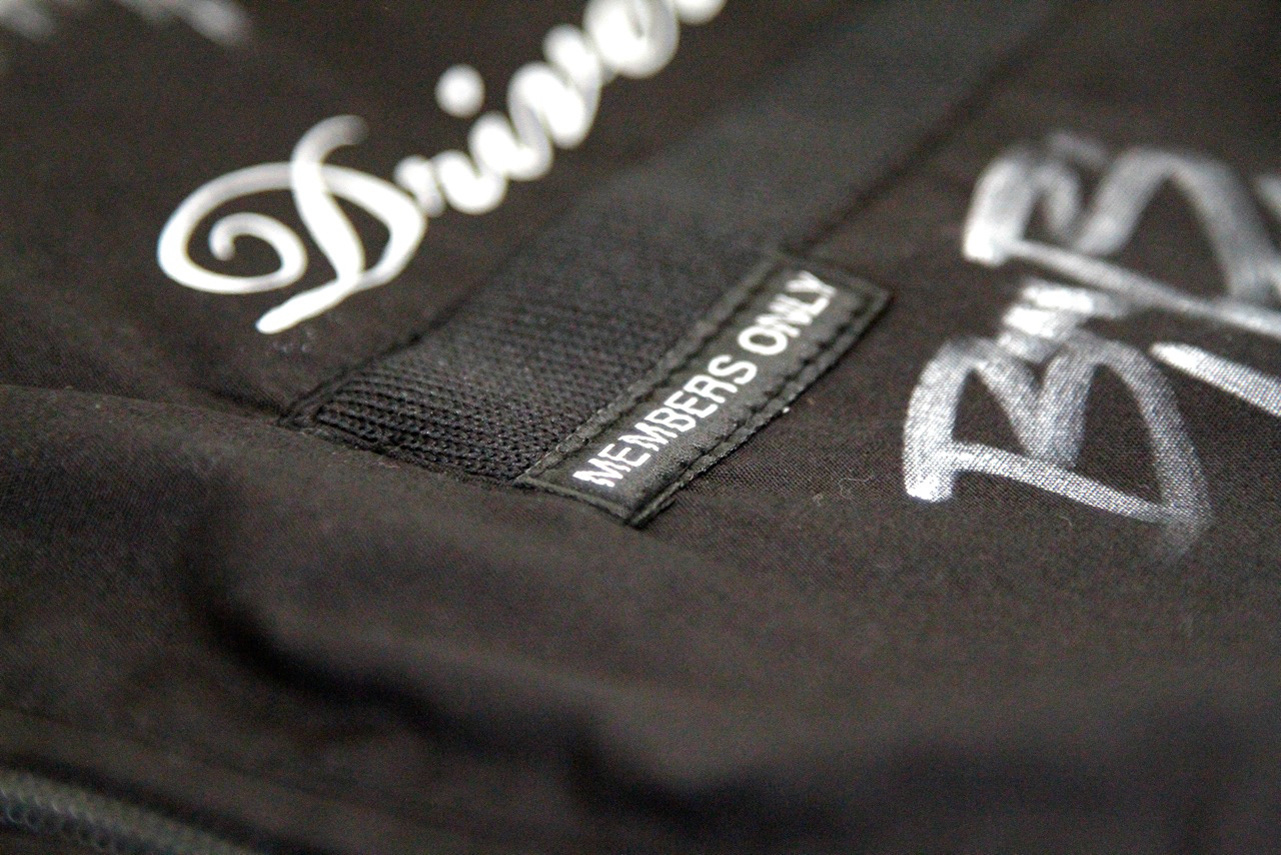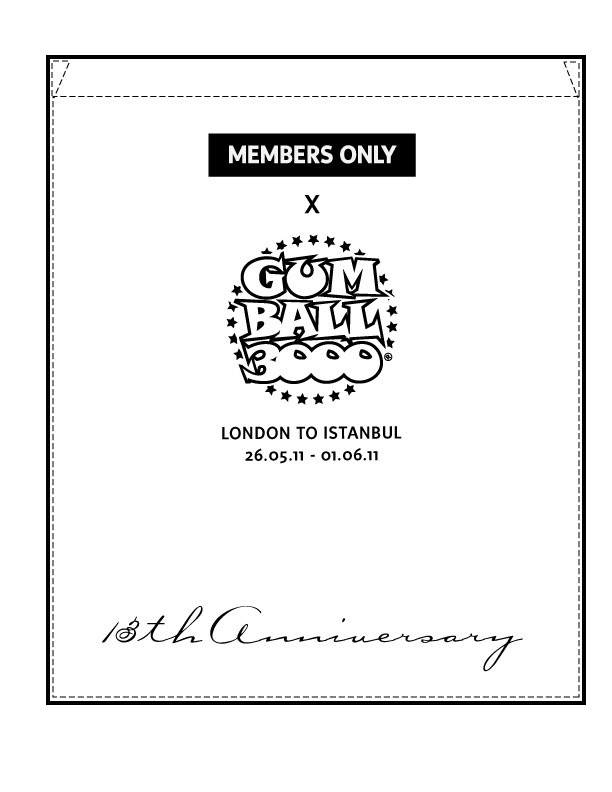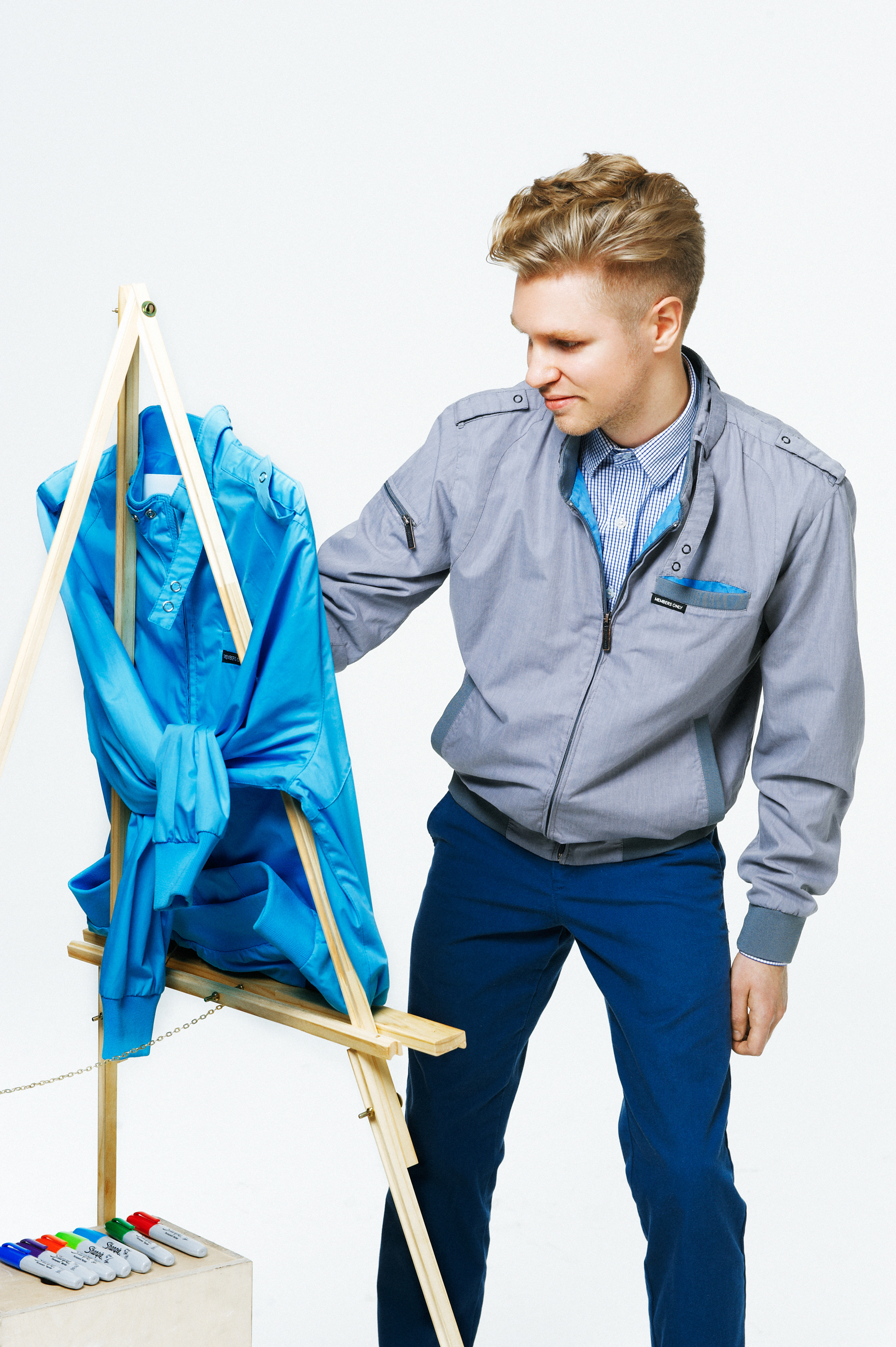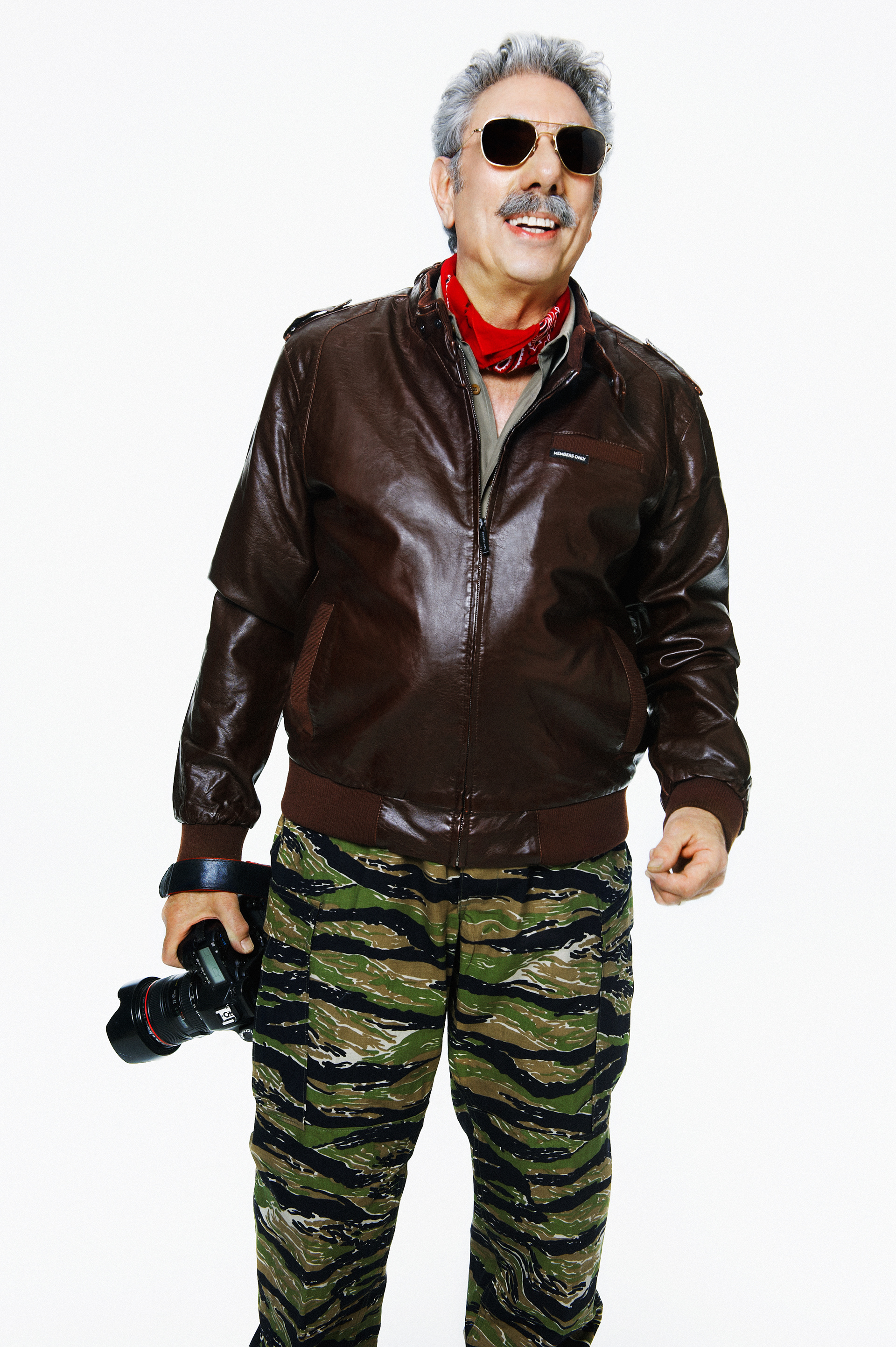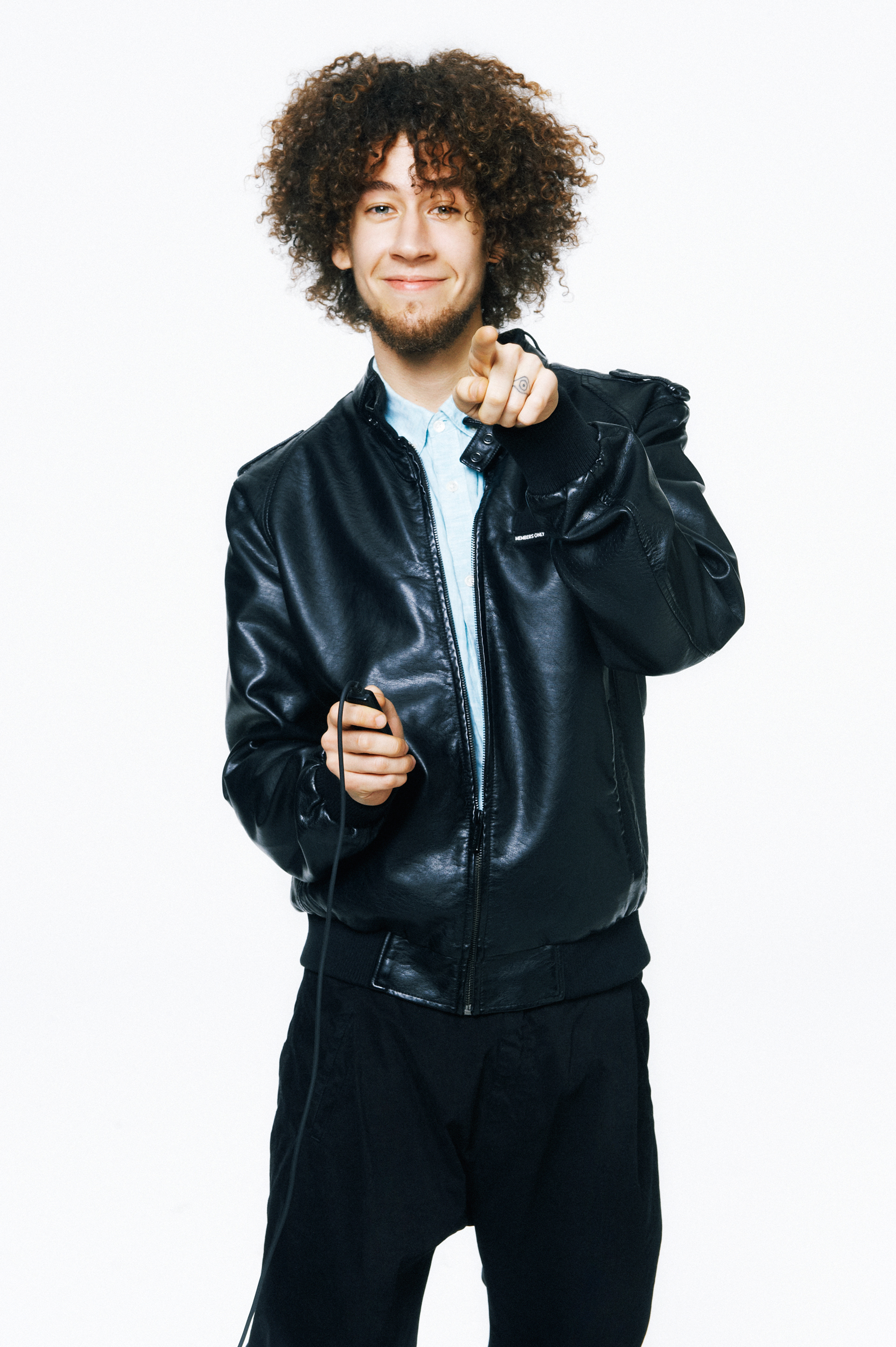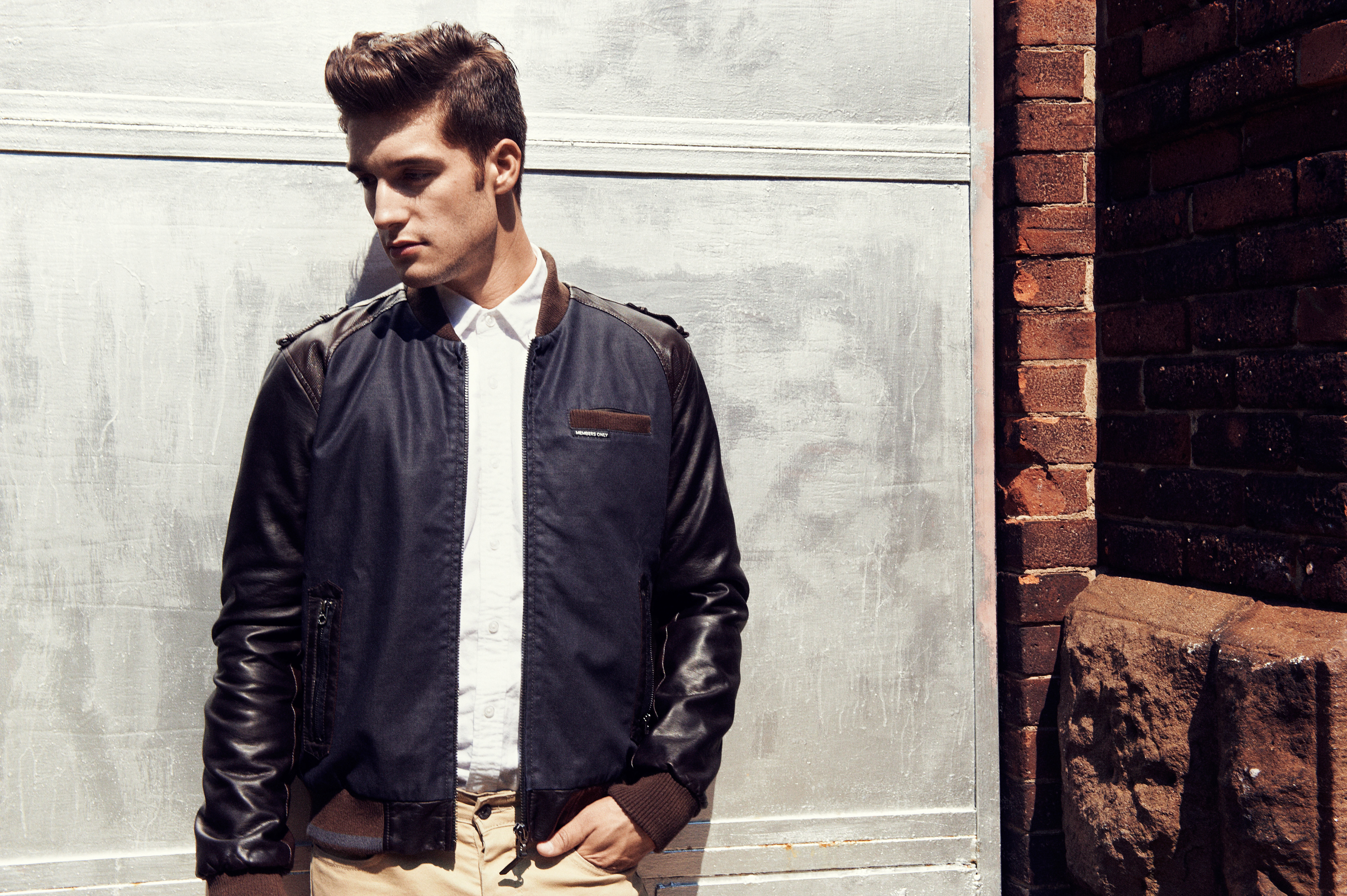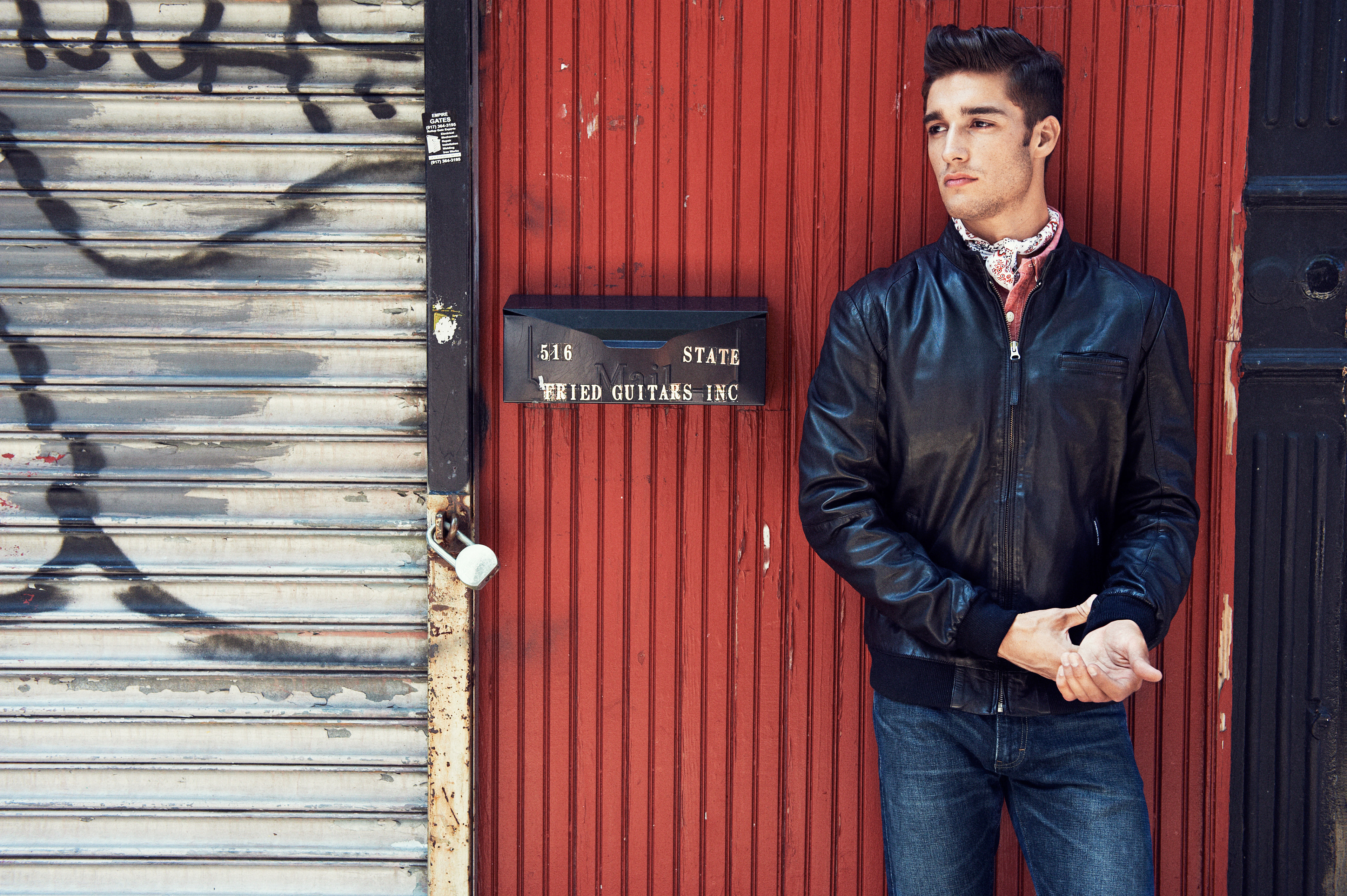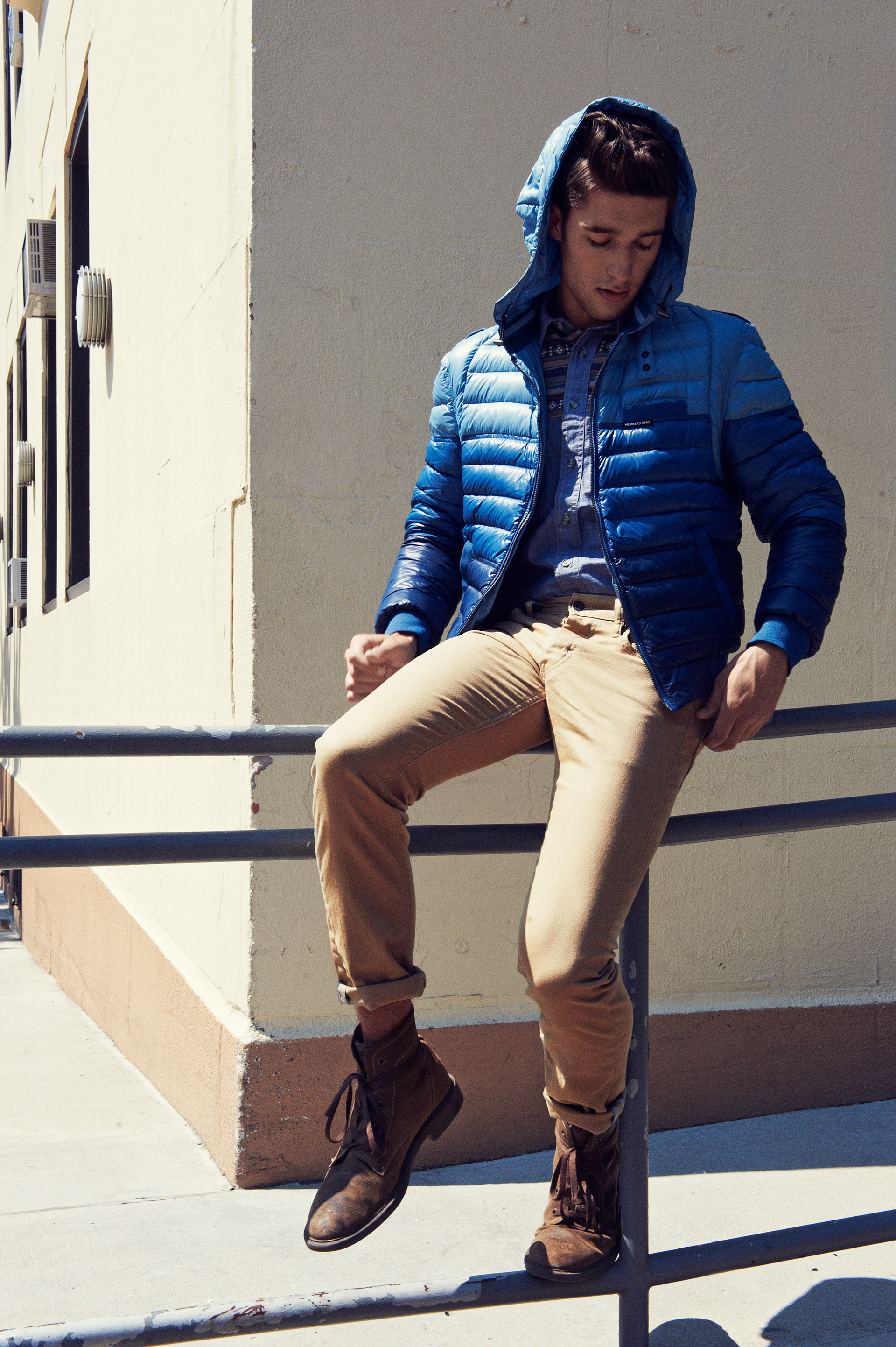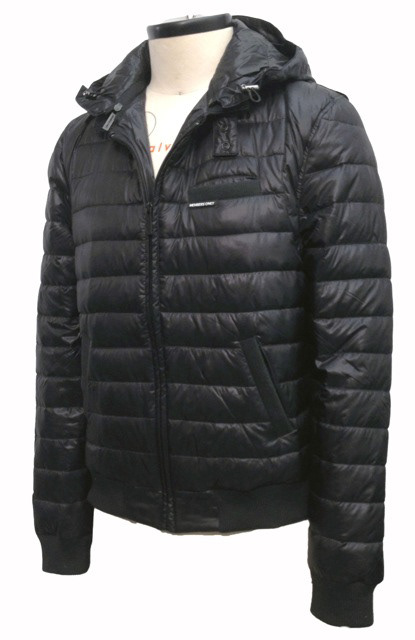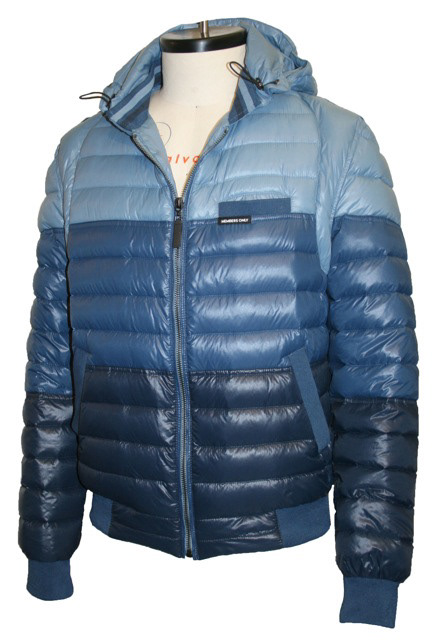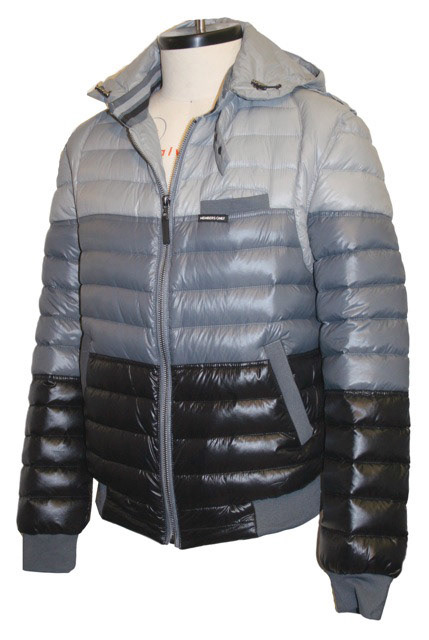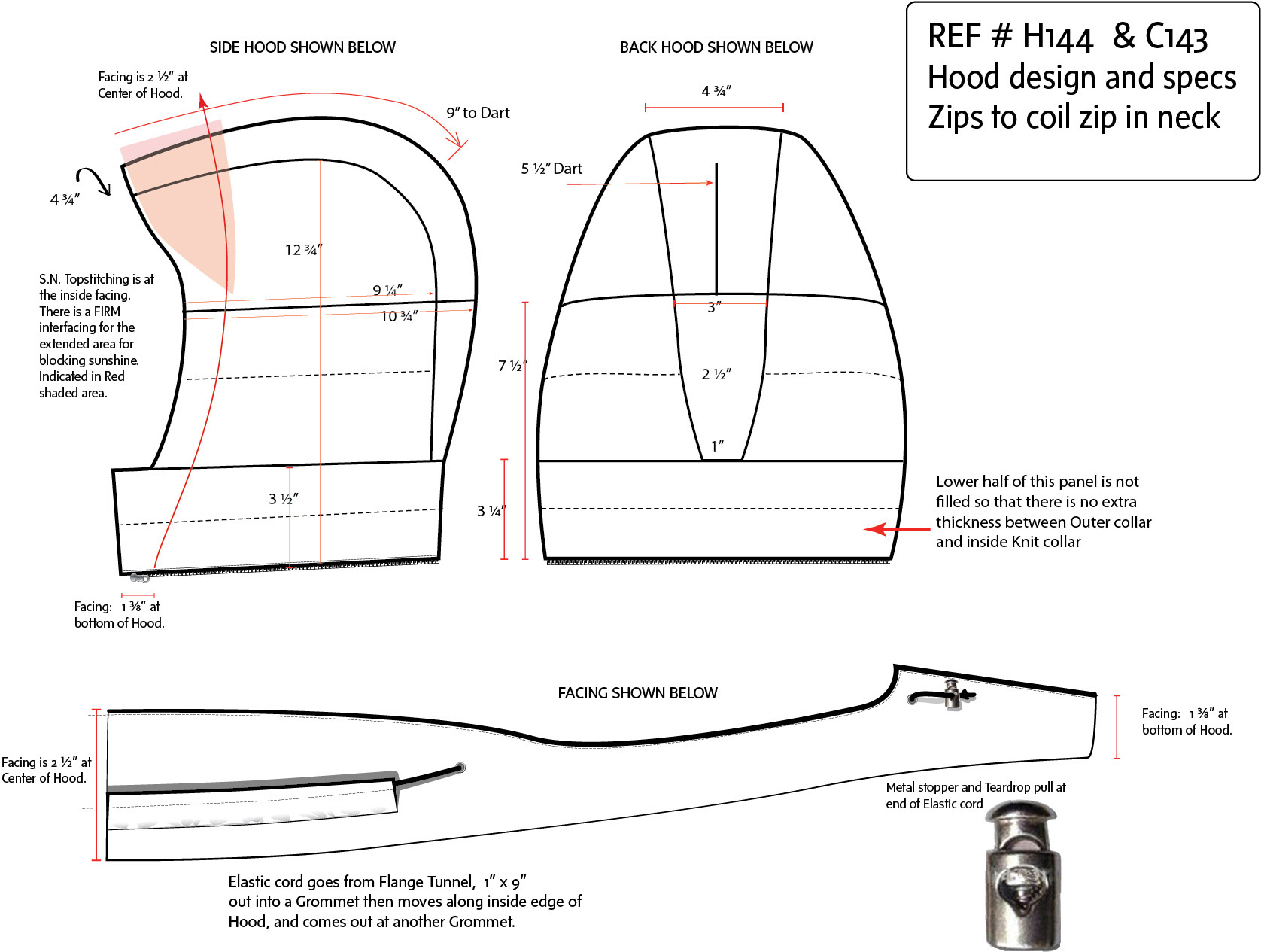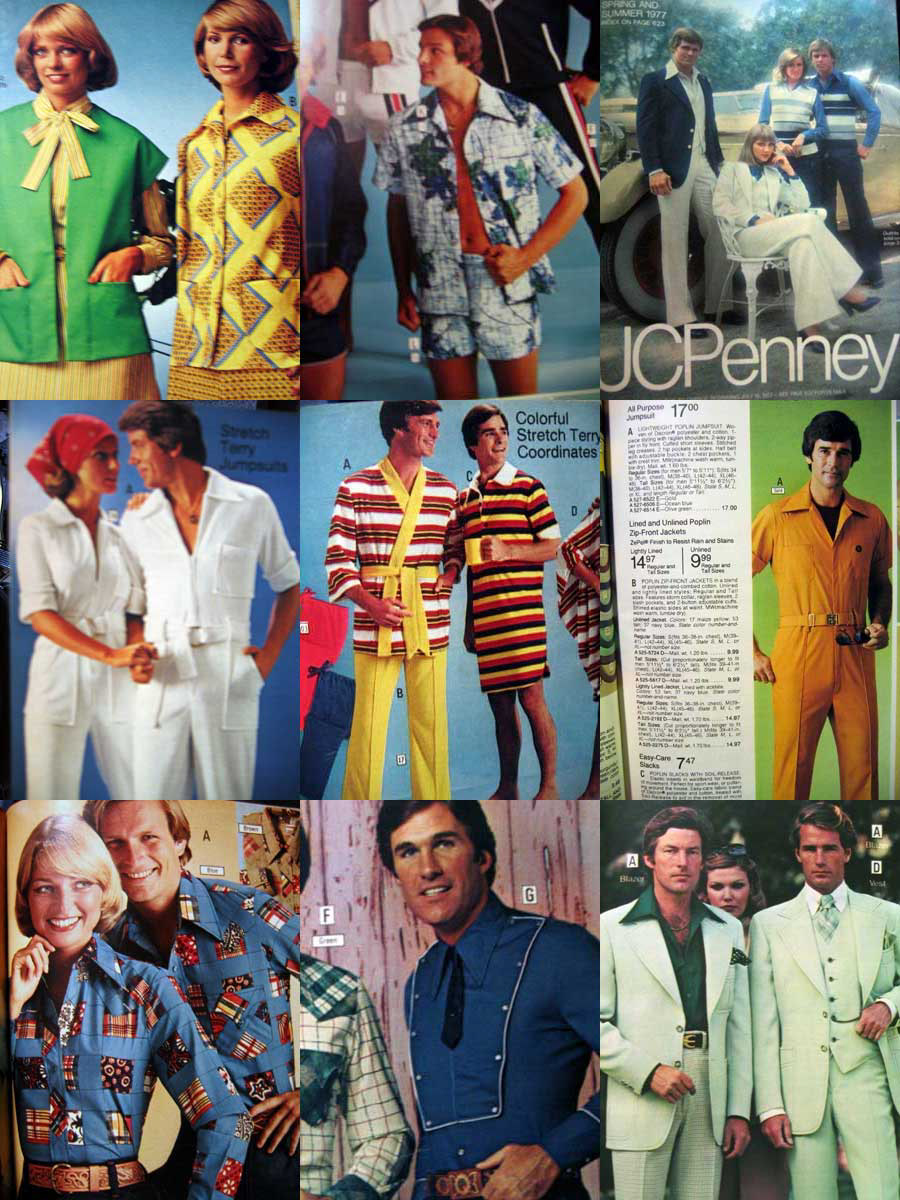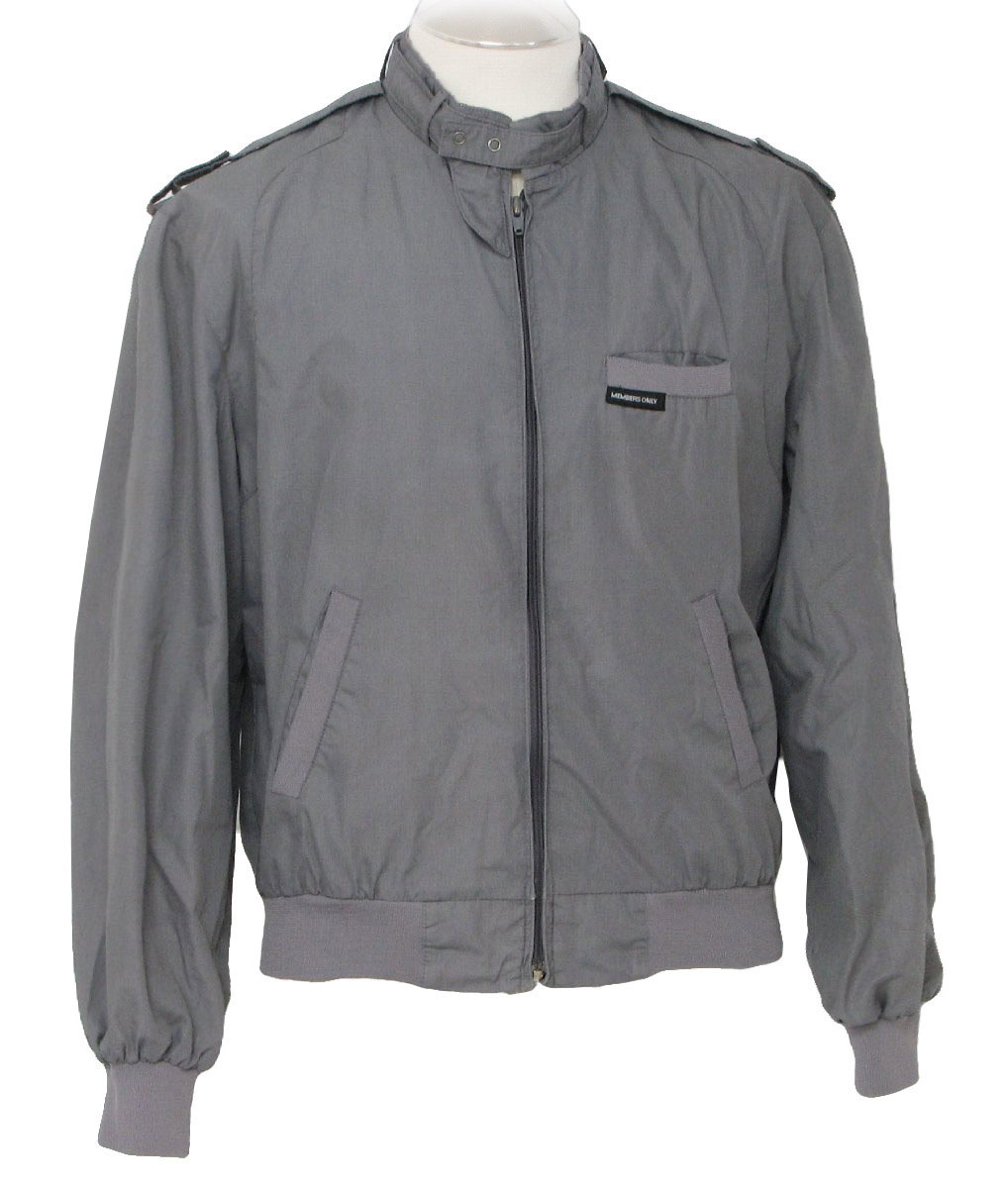 Times were different in the late 70's, so when I discovered the MEMBERS ONLY racer jacket in the early 80's, I had to have it, in 4 colors.  Yeah, that's me in my chocolate brown one in the glazed chintz fabric that I wore in my class picture.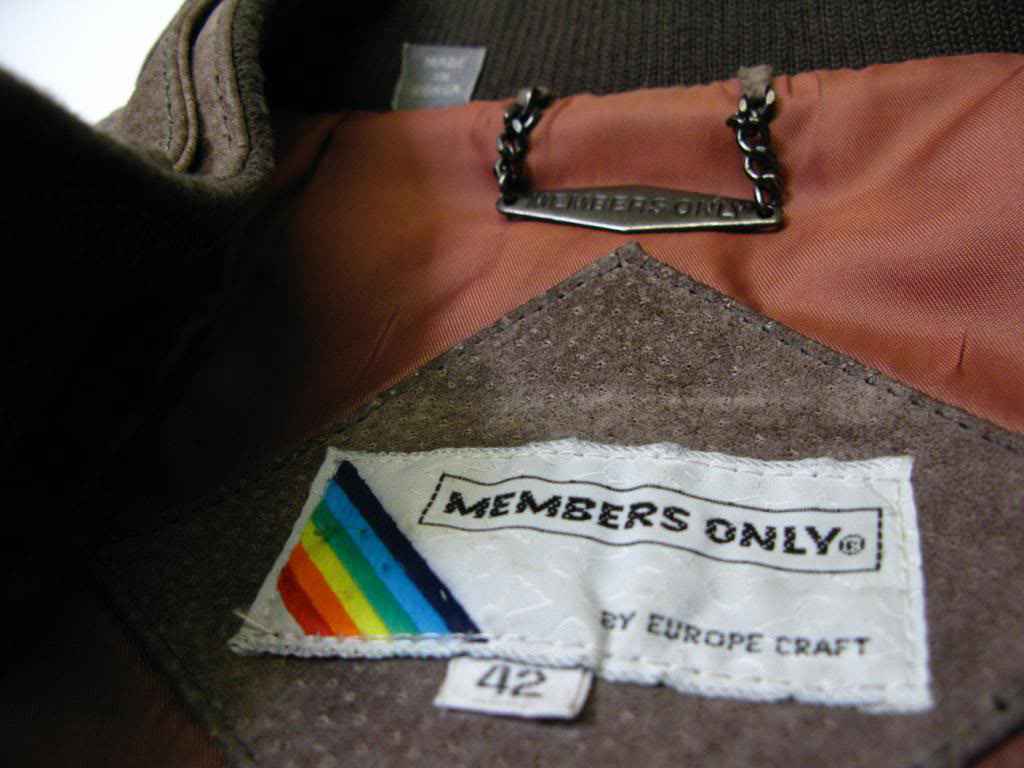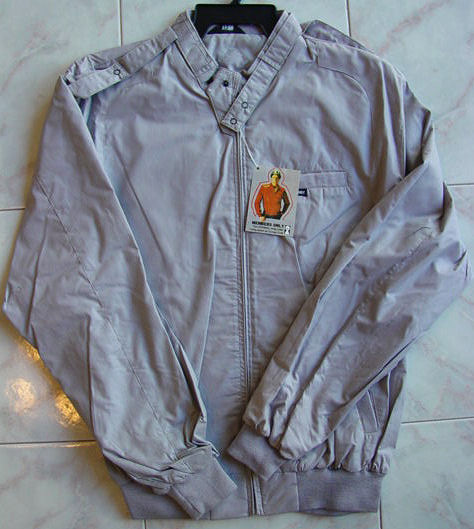 The hanger appeal of garment of the past were problematic in that the branding wasn't visible at first glance.  Wrinkling and presentation of the main label were neglected. Positioning and color coding, as well as awareness to the neck label folding all add to customer's perception of the garment and brand.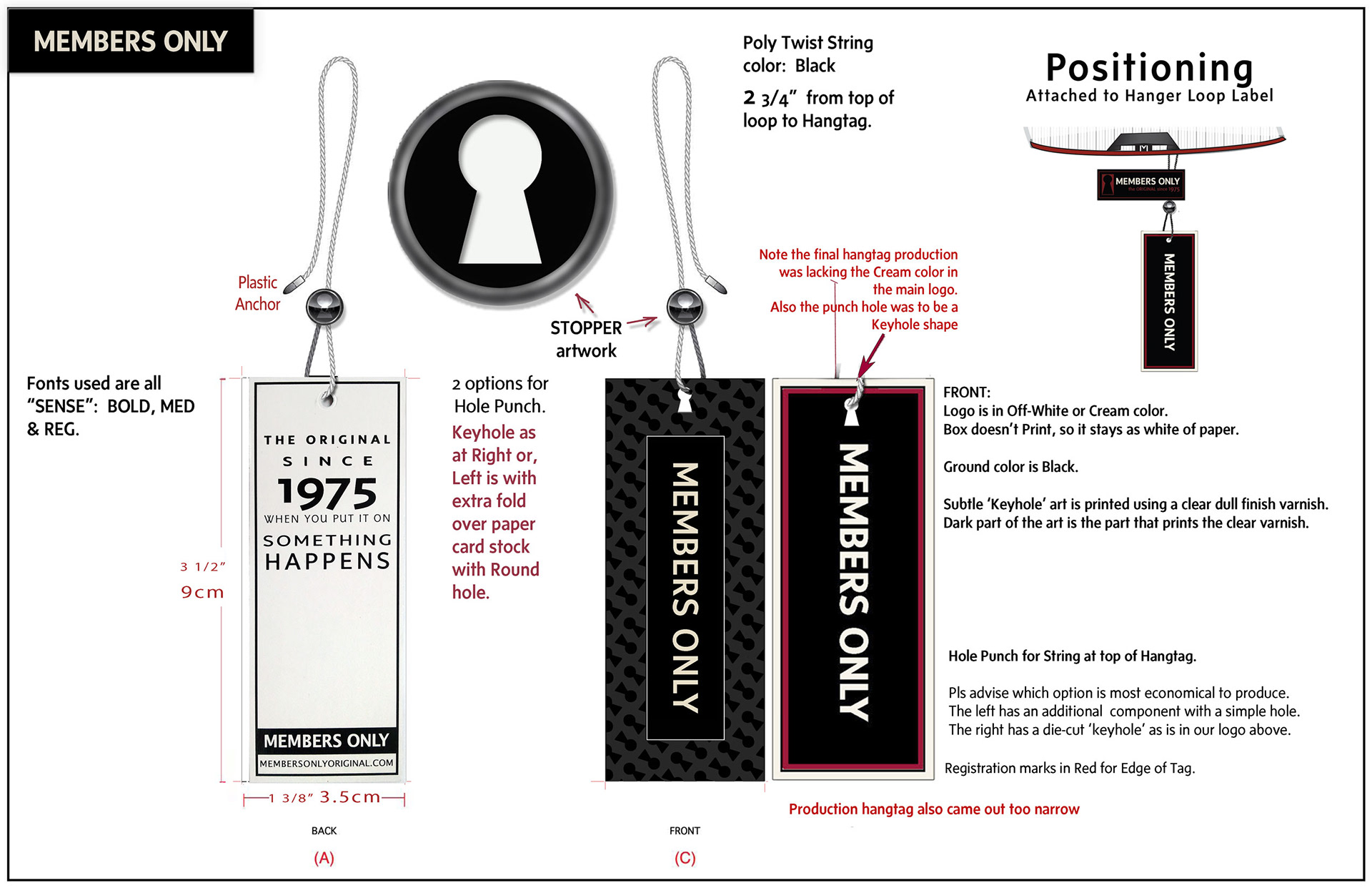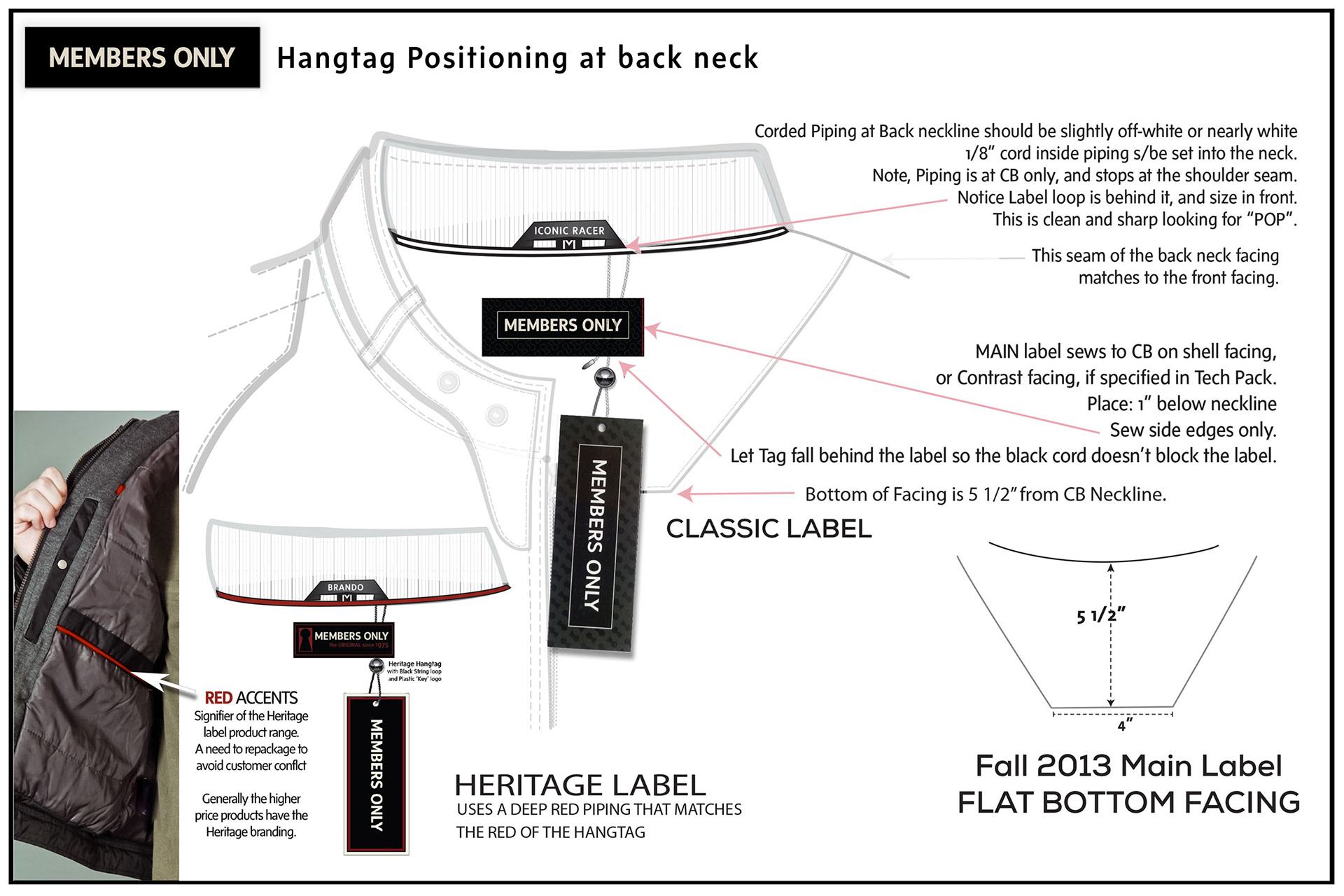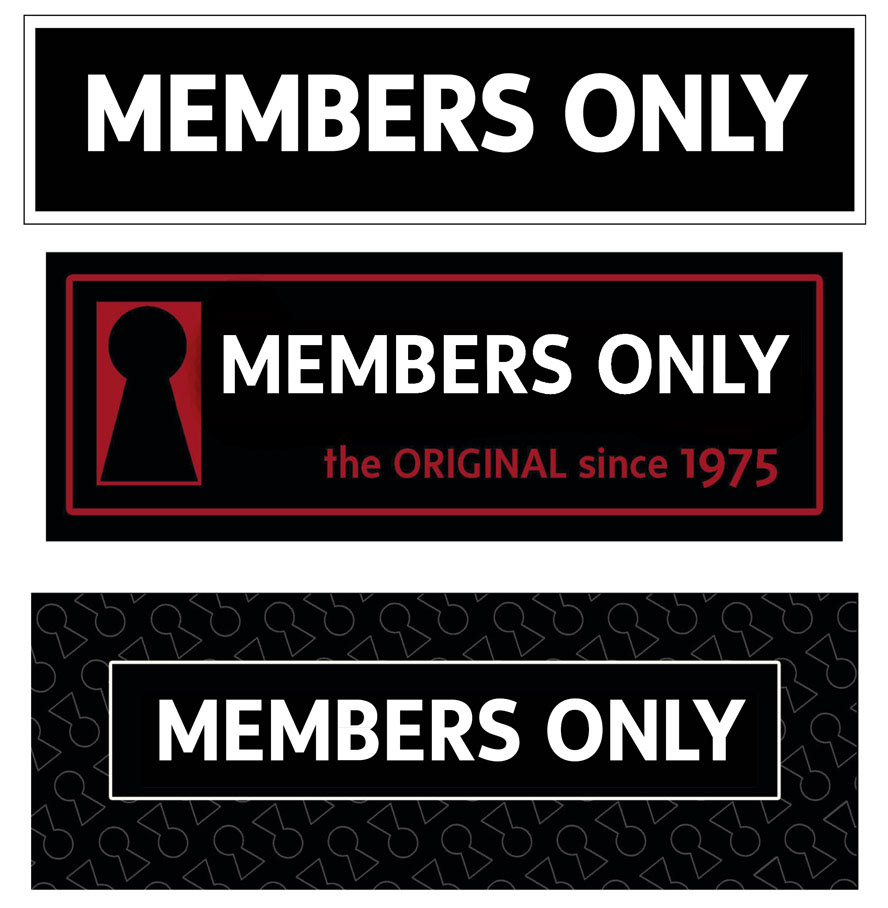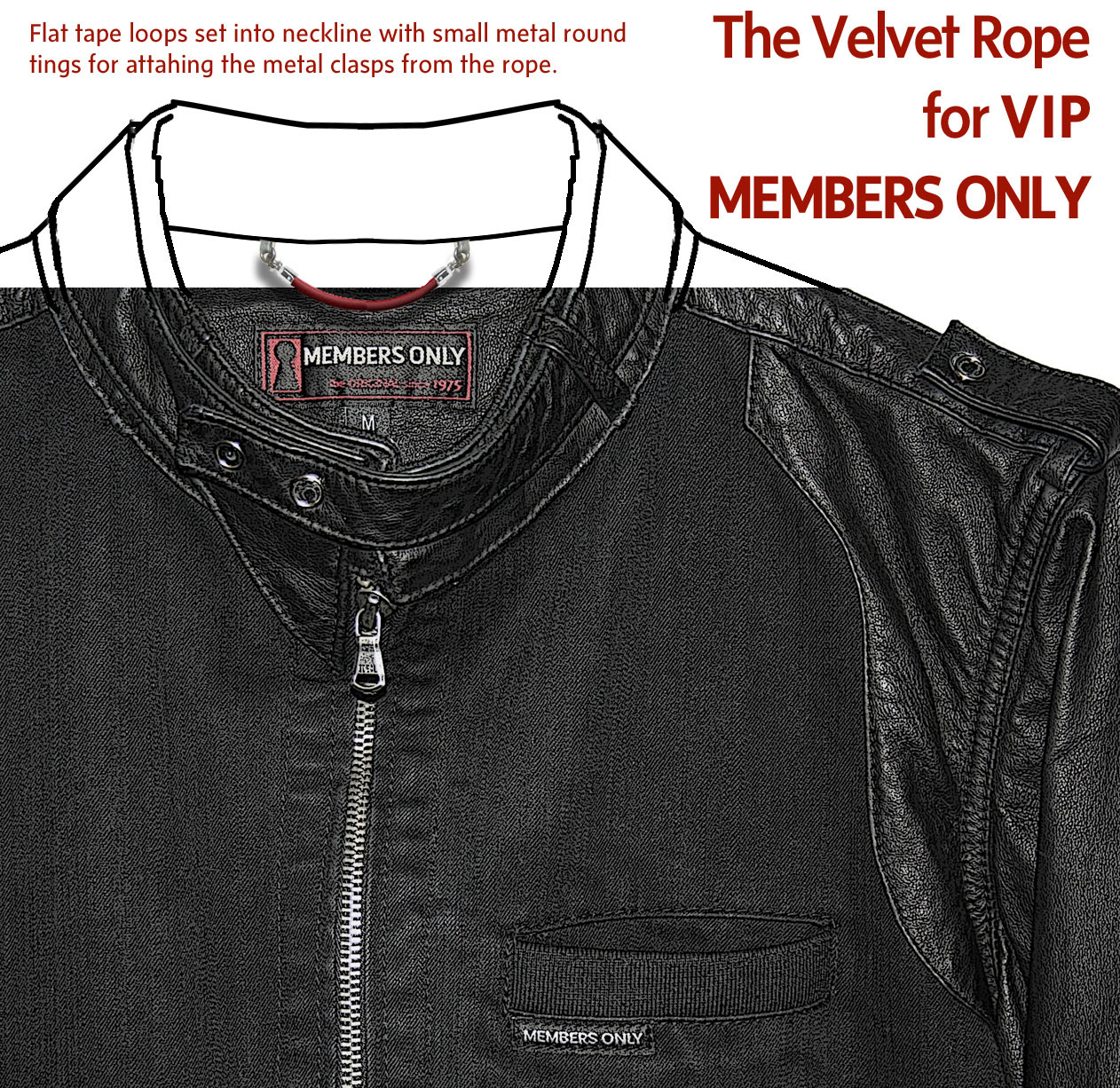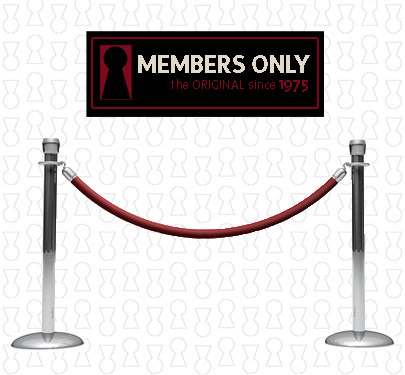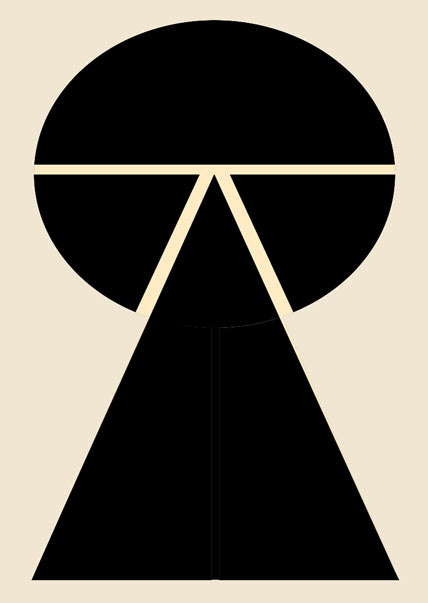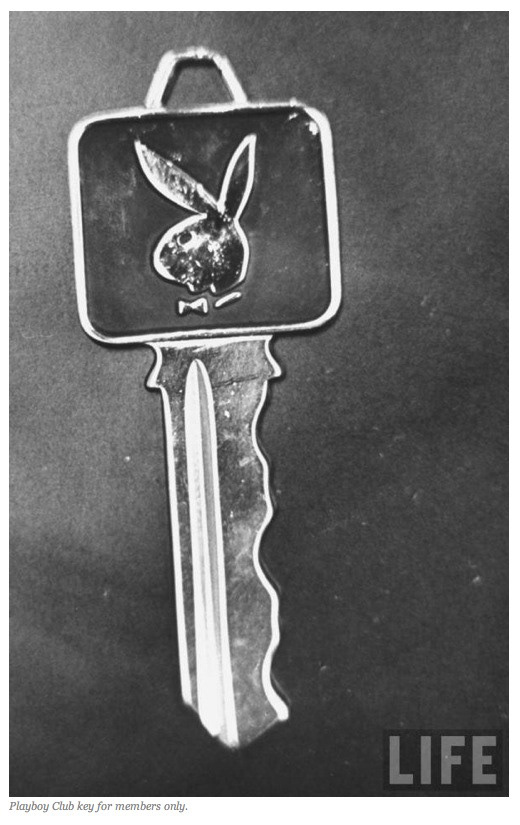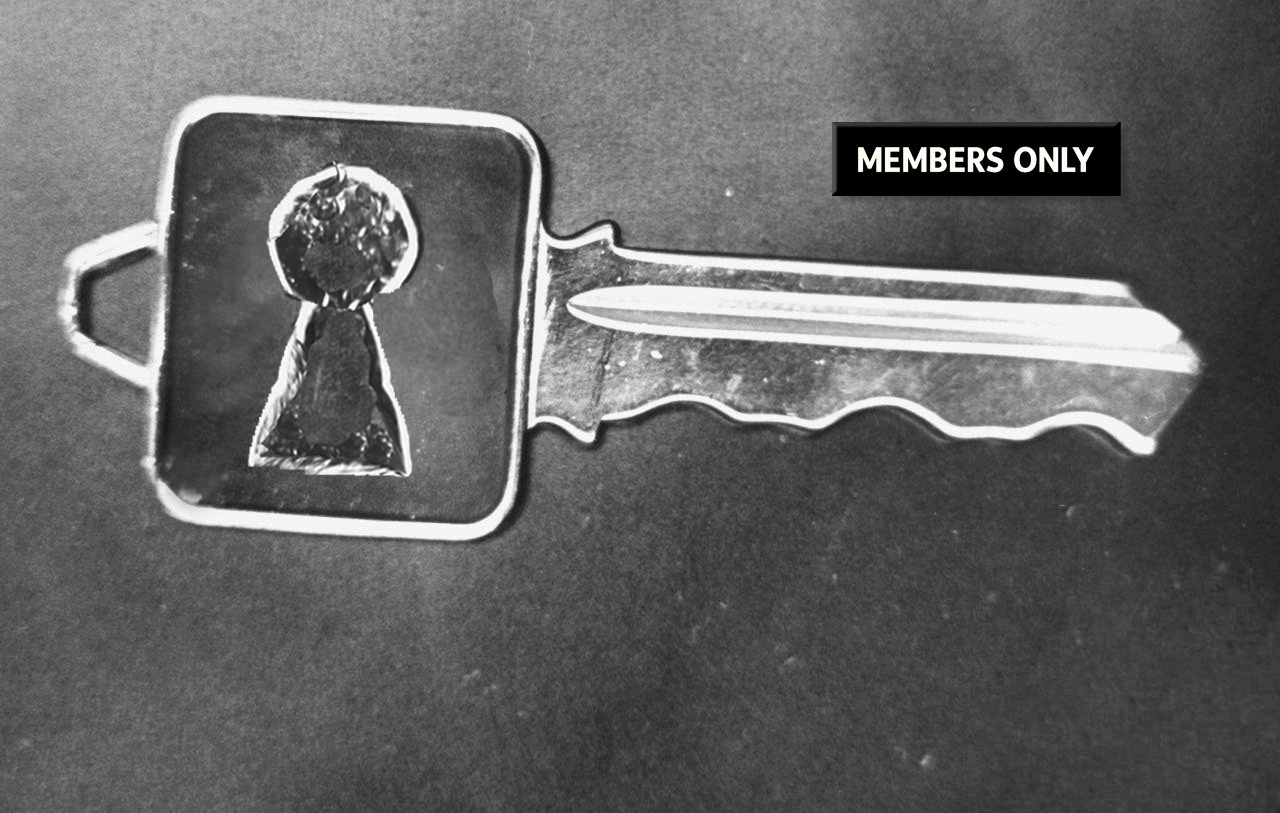 The retro 'disco' looking keyhole from the 70's was the inspiration or key to my approach to updating the branding.  The idea of exclusivity and the brand name "MEMBERS ONLY" were never far from my mind.  I often wondered if the Playboy Club had anything to do with the origin of the brand name.  Take a look at the caption in the LIFE magazine photo (above center).
Below: the 'Keyhole' was interpreted into a machine quilted repeat pattern for use in some heavier insulated winter jackets.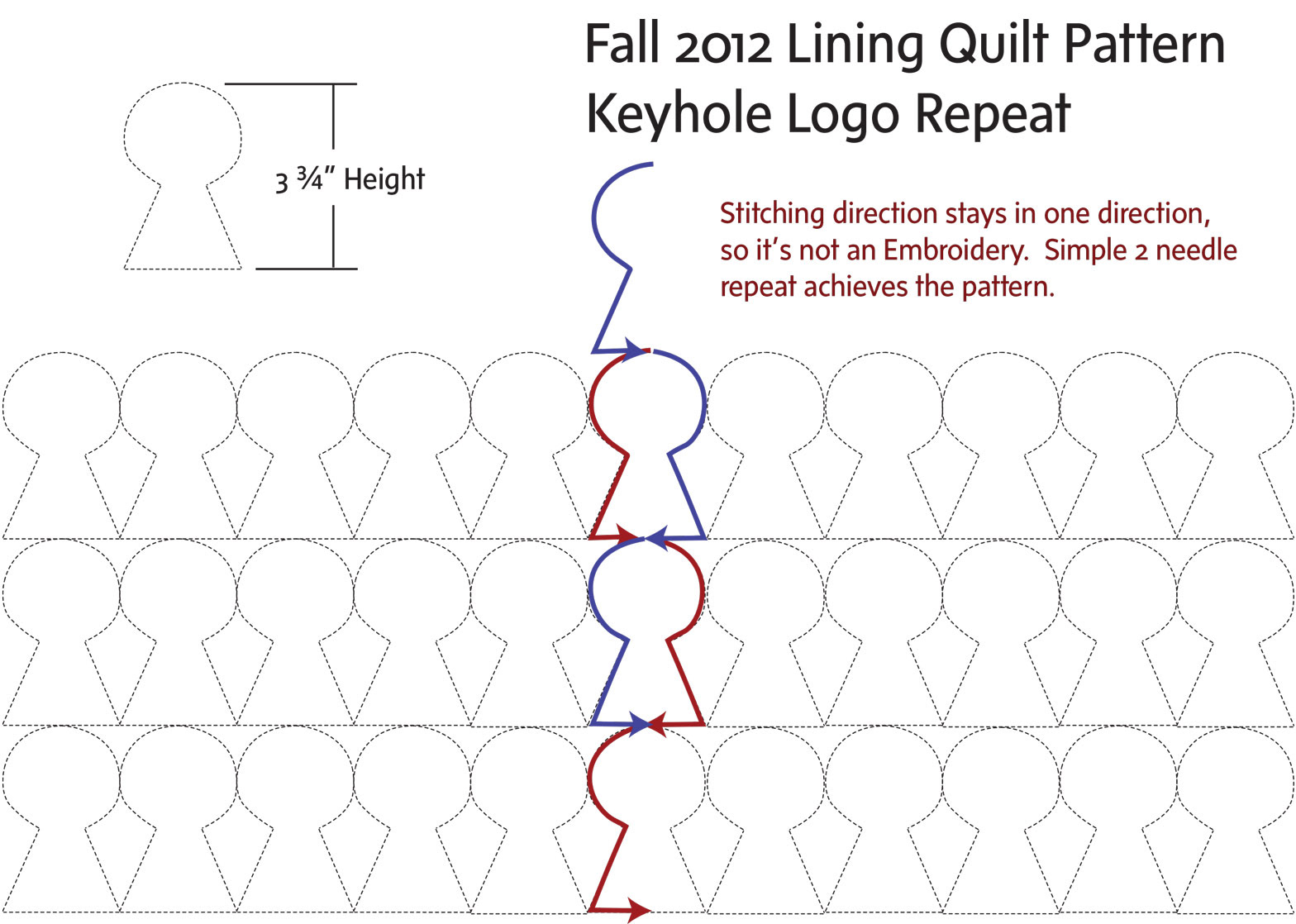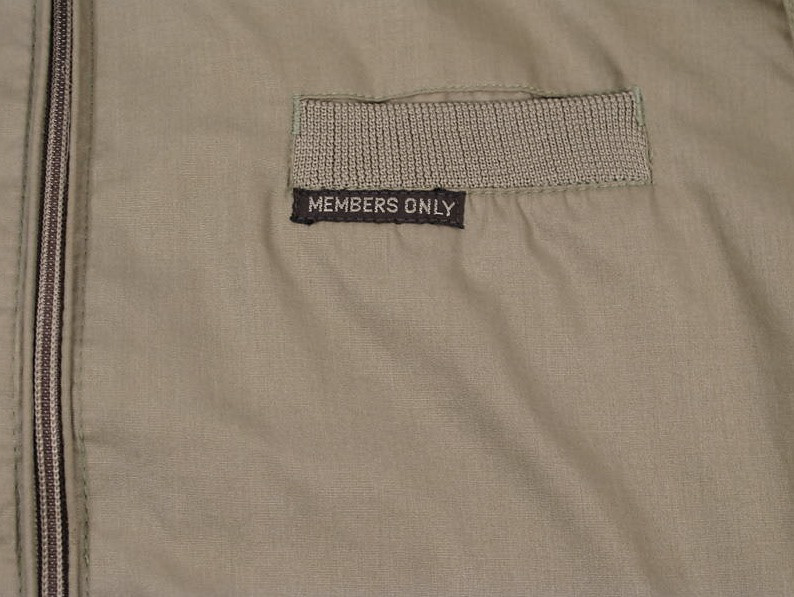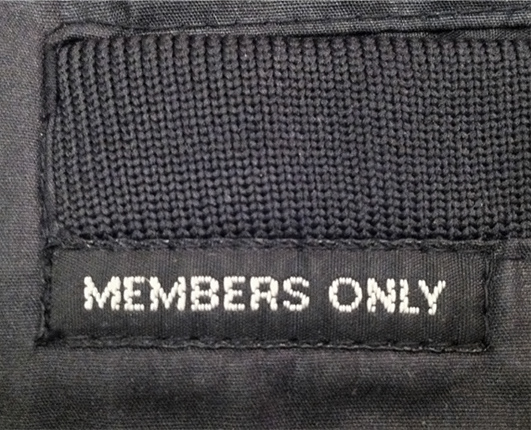 Side by side comparison of the look at quality of the signature labeling on the chest pocket. On the left was how irregular the pocket was, and unevenly it was sewn to the bottom of the knit welt pocket.  On the right above, is the new logo and flush sewing.